Exercises "Saber Guardian / Rapid Trident-2015" held in Ukraine with the participation of NATO forces should not disturb Moscow, reports
RIA News
statement by the Polish Minister of Defense Tomas Semonyak.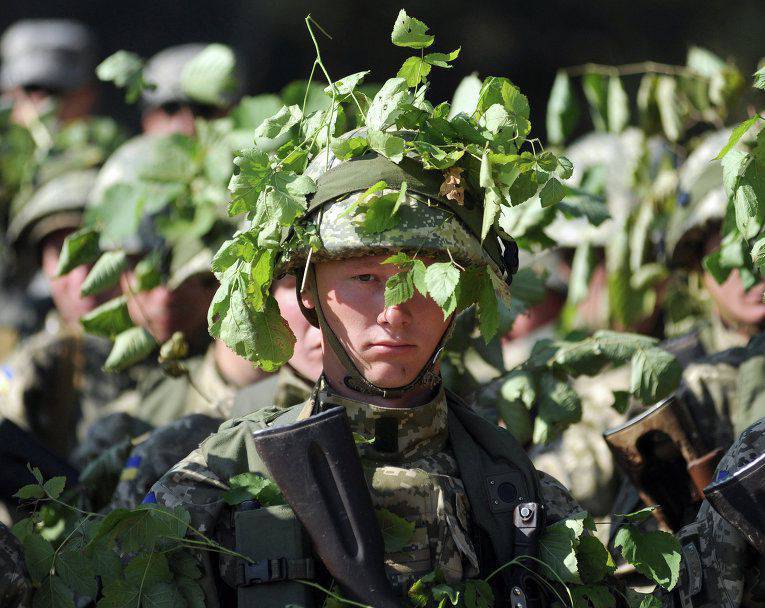 On Monday, the Russian Foreign Ministry said that
"The next joint military exercises of NATO member countries and the armed forces of Ukraine, launched by 20 July in the Lviv region under the command of the United States, are a clear demonstration of the provocative course taken by the North Atlantic Alliance to unconditionally support the policies of the current Kiev authorities in South-East Ukraine, as a result of which every region in the region day civilians continue to die. "
In turn, Semonyak said on Polish radio: "The Rapid Trident-2015 drills in the Lviv region in Ukraine with the participation of soldiers from NATO member countries do not violate international law and should not cause concern to Russia."
"Russia, which has conducted many unplanned exercises, is trying to scare the public opinion of the West," he noted. - Each event, where the words "Ukraine and NATO" appear next to, provoke a protest from Russia. Ukraine has the right to conduct military exercises on its territory where it wants. "
The Saber Guardian / Rapid Trident-2015 exercise started on Monday and will last 2 for a week. "More than 1800 military personnel from 18 countries are taking part in them," the Ministry of Defense of Ukraine reported.