Former USSR President Mikhail Gorbachev urged, without wasting time, to restore partnership relations between Russia and Germany, in order to avoid the growth of alienation, reports
RIA News
. The politician spoke about this at the presentation of the book of the German journalist Wilfried Sharnagol "Change of course. The controversy in favor of changes in the approach to Russia.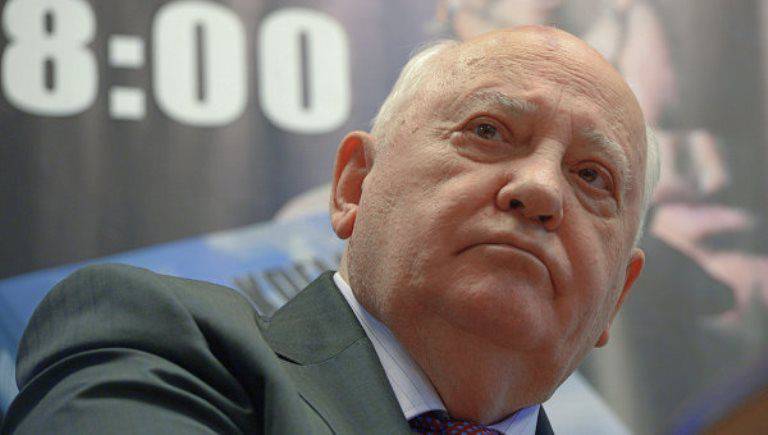 The book was published in Berlin in May 2015. Gorbachev wrote a preface to it at the request of the author. In it, the ex-president said: "The word of Moscow and Berlin has a considerable weight in the world, both countries can help resolve crisis situations."
At the presentation, Gorbachev recalled that "after the war with fascism, after the cold war, the two countries managed to return to partnership, the peoples of Russia and Germany are capable of great things and are able to take responsibility."
"Why are we like this — educated nations with vast experience — have admitted that we are now finding out the relationship with each other? .. We must return what we have achieved," he said. "We shouldn't be allowed to destroy everything that was achieved, we shouldn't allow countries to push them around."
"One thing is important - one should not waste time so that this gap, alienation between our countries, between nations, between cultures does not increase," said the politician, urging participants to express their position, "so that our voice should be heard from here."
"Without trust, there will be nothing - it happened here that the Germans do not believe in Russians, in Russia; not all Germans - I still read and I know that there is a discussion, "the ex-president added.