The OSCE representative in the contact group on Ukraine, Martin Saidik, said during the press conference that the agreement providing for the withdrawal of weapons with a caliber less than 100-mm from the line of contact between the militia and the Ukrainian security forces in the Donbass, was not signed during the talks on Tuesday in Minsk.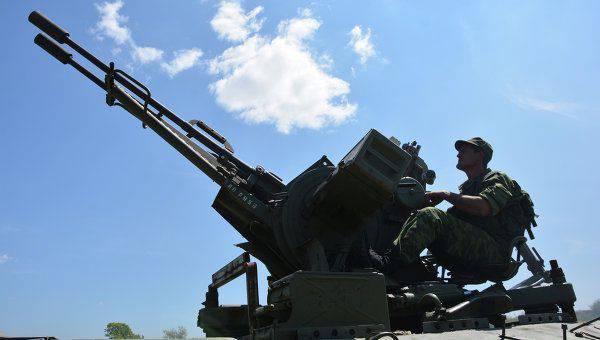 "Coordination did not take place, not signed. Security Task Force Reconciles Disclosure Plans
tanks
and some guns with a caliber of 100 mm in stages according to a certain time schedule, "RIA quoted him as saying.
"News"
.
Saidik noted that the parties continue to discuss the possibility of the demilitarization of Shirokino and nearby territories.
"The working group on political issues discussed issues of legislation and the conduct of local elections. This group has a very intensive schedule, very important issues, "he added.