Having a symbolic armed forces, the Emirates command armies of terrorists

In current events in the Middle and Near East, countries belonging to the Arab Gulf Cooperation Council (GCC) play a very special role. The informal leader of this monarchy club is Saudi Arabia, and its "deputy" can be considered the UAE. In turn, Abu Dhabi and Dubai remain the first among equals in this federation of seven monarchies (emirates).
Compared with Saudi Arabia, the regime in the UAE is softer. And less is being invested in the financing of terrorism. Perhaps this is explained only by the fact that the UAE does not have such serious resources as the Saudis. In this case, the UAE armed forces are powerful enough.

Cocktail "Desert Storm"
The ground forces include 12 brigades - 1 royal guard, 2 armored (3, 5), 5 mechanized (including 2 subordinate to the emir of Dubai), 2 infantry, 1 artillery, 1 army
aviation
(10th).
At the disposal of the emirate of Dubai 6 launchers (PU) of the Soviet OTP P-17 and up to 20 missiles for them.
Tank
The UAE fleet includes 388 of the latest French Leclercs, 36 Italian OF-40Mk2 (not a single country in the world is armed with this vehicle), 76 light English Scorpions. In storage are 28 old French AMX-30.
In addition, armed there 97 reconnaissance vehicle - BRM (49 French AML-90 and 24 VBL, 24 German TPz-1 "Fuchs", from 20 to 65 English "Ferret" and 42 "Saladin" in storage), 670 combat infantry vehicles (18 French AMX-10Р, 652 Russian BMP-3), about 1600 armored vehicles and armored personnel carriers (24 Ukrainian BTR-3U, 120 Brazilian EE-11, 136 Turkish NZ-oNNXX, NNXX, 300 Brazilian EE-14, 284 Turkish ACV-octNNXX, 3 Brazilian ETRNXX, 11, 72, 20; M20, 10 AMX-VCI, 5 VCR, 76 VAB, 31 English Saracen and 30 Saxon, 800 Finnish AMV, XNUMX South African RG-XNUMX and XNUMX Reva, XNUMX American M-ATV).
The artillery includes 183 self-propelled artillery installations (78 software, cpu software, 6, 87, 109, 3, 18, French, Mk F3), 71, towed gun (51, English 105) I) 118 mortars (20 Brandt, 130 59-mm L275, 20 Brandt, 114 XHUMX self-propelled Singapore SRAMS on the BGT RG-81 chassis), 16 reactive rocket systems, out-of-service personnel, out of service for them; 21 Italian "Firos-120" and Turkish T-120, 31 American HIMARS, 143 Russian "Smerch" and 18 Turkish T-97).
There are more 300 anti-tank missile systems (ATGW) - 50 French "Hot" (including self-propelled 20) and 230 "Milan", 25 American "Tou".
The 40 man-portable air defense systems (20 of the old British "Bloupipe", 20 modern French "Mistral"), 42 French anti-aircraft self-propelled units M3VDAA (20 mm), 30 Swiss anti-aircraft guns GCF-ray ch-chF-XA-ZAX (2 mm), 35 Swiss anti-aircraft guns GCF-ray ch-chF-XDAA (XNUMX mm), XNUMX Swiss anti-aircraft guns GCF-ray ch-chF-XAA-10
Army aircraft includes helicopters: American combat AH-30D Apache, 64 multipurpose and transport (53 CH-16F, 47 UH-37, including 60 L, 13 M).
The air force has a high combat potential. The fourth-generation 137 fighters are armed with American F-78 16 (55 E, 23 F, 2 F is still in storage), French XMNUMX 59 2000 6 22, 9 EAD, 3 DAD, 9 EAD, 9 French, 19 9, and 16 16 F United States-11 29 X-NUMX X-NTHX, 5 XNUMX F "). It should be noted that the F-XNUMXE / F are the most advanced modification of the F-XNUMX, no other country in the world has it. The XNUMX to XNUMX of old French Mirage-XNUMX fighter-bombers are in storage.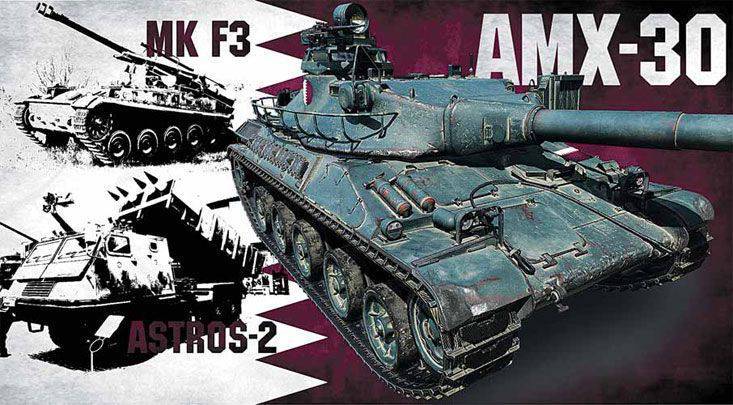 In addition, X-NUMX anti-partisan attack aircraft AT-18 and 802 reconnaissance aircraft Mirage-7RAD can be classified as combat aircraft.
The Air Force also includes 2 Canadian Patrol DHC-8, 2 Swedish ARLO Saab-340 aircraft, 3 European A330 tanker.
In stock 72 transport aircraft: 6 newest American C-17, 5 C-130H, 4 L-100-30, 7 "Boeing-737", 6 "Boeing-747", 2 "Boing-777"; 1 ", 787" Cessna-10 ", 208" Bich-2 ", 350" Bich C5 ", 90 English Bae-1, 146 Swedish" Saab-1В ", 340 Canadian DHC-13, XNXXXXXXXXXXXXXXXXXXX, XNXXXXXXX Spanish CN-6M-2.
Among the training aircraft of the Italian MV12NAT 339, 12 German Grob-115TA, 25 Swiss PC-21 and 29 RS-7, 30 British "Hawk» (3 Mk61, Mk15 63, 12 Mk102).
Multipurpose and transport helicopters - 9 American CH-47С, 24 "Bell-407" software, 25 "Bell-412", 2, "Bell-APP 214", XI-APHP, 5 European AW109K2, 36, 139, 1; 2 AS365C5, 565 AS14 (still 550 in storage), 3 German VK-2.
Air defense is a separate type of aircraft. The 7 batteries (42 PU) of the American Advanced Hawk SAM and 9 batteries (72 PU) of the latest Patriot PAC-3, 9 French Crotal AFM, 12 French Rapier 50, 1 British air defense missile systems, the British Rapier, 63, and the newest British Rapier 13, 70, 10 PU, 1 PU, 40 PU, XNUMX PU, XNUMX PU, XNUMX PU; -СXNUMX ", XNUMX MANPADS (XNUMX Swedish RBS-XNUMX, XNUMX Russian" Igla-XNUMX "and XNUMX" Igla-S "). It is planned to acquire the THAAD missile defense system, which is only in the US armed forces.
The Navy is the only type of aircraft with domestic-built technology. This is 6 of the latest Bainuna type rocket corvettes built in the UAE according to the French project. In addition, 2 missile corvettes of the Murayjib type and 13 missile boats (2 of the Mubarak type and 6 of the Ban Yas type of German construction, 3 of the Abu Dhabi type and 2 of the Faladj-2 type of Italian construction), 24 of the Italian construction, 12 of Italian construction, 6 of Italian construction, 6 of Italian construction, 6 of Italian construction, 60 of Italian construction, 2 of Italian construction, 332 of Italian construction, 28 of Italian construction, XNUMX type of Italian-built X-rayon "Gannath" privately built boats (XNUMX missile, mortar XNUMX, XNUMX patrol-assault), XNUMX patrol boats of the "Ardhan" type (British built) and up to XNUMX small patrol boats in the coast guard, XNUMX of the Al Murgur type trawler. project XNUMX "Frankenthal"), XNUMX landing craft.
Naval aviation includes 15 French helicopters: 8 AS332 and 7 AS565.
The United Arab Emirates 2 batteries from the US Armed Forces, the French Armed Forces contingent, including the Foreign Legion 13 Brigade Group, the Rafale 6 fighter jets and X-NNXX 135 fighter jets and 5 Australian airplanes (3 C-130F fighters and 2 patrol P-3). In addition, it is on the airfields of the UAE that American aircraft are now based, including the newest F-22, which, as it were, strike the Islamic Caliphate (without clear results). The air forces of the UAE themselves are involved in this operation, and also help Riyadh bomb the Housits ​​in Yemen (not a single significant success). The UAE army never underwent a serious test in battle, except for a purely symbolic participation in the "Bure in the Desert" in 1991.

Qatar: military antiques
If the military potential of the United Arab Emirates is great even on paper, then it is insignificant for the Emirate of Qatar from any point of view.
The ground forces of Qatar include two brigades (armored, royal guards) and 7 battalions (4 mechanized, 2 artillery, 1 special operations forces), which are formally considered regiments.
Armed with 42 French tanks AMX-30, 58 BRM (French engines AMC-12RC and 10 VBL, 16 Brazilian EE-20, 9 British Ferret), 10 French AMX-11XXXXXXX French BMPs, French French BMP AMX-10, 200, German French BMP AMX-33 and 134; VCI and 36 VAB, 30 Swiss "Piran" and possibly up to XNUMX English "Saracen").
Artillery includes 22 French SAUs Mk F3 (155 mm), Xcnumx Cases Crans-powered Crane X-Numx (12 mm), 5 mortars (155 self-propelled VAB VPM 45, 4 L81, 26 CnUMX 16, 15 self-propelled VAB VPM 18, 2 LXNUMX, XNUMX cnumx .
There is 148 French ATGM - 100 "Milan", 48 "Hot" (including 24 self-propelled on a VAB BTR).
With the exception of the French BRM and Astros-2 MLRS, all equipment is very outdated. It is planned to purchase 62 of the latest German tanks "Leopard-2А7" and 24 SAC PzH-2000, 50 American Javelin ATGM.
Air Force include 1-e fighter and 2-e helicopter wings, emir aircraft.
12 is equipped with relatively new French fighters Mirage-2000 (9 EDA, 3 DDA), 6 French-German Alpha Jet training and combat aircraft, 18 transport and passenger aircraft (4 latest American C-17 and 4 C-130J , 2 Boeing 747, 3 European A340, 2 A330, 2 A320, 1 A310), 6 Swiss training PC-21 (will also be 18), 10 American RA-28.
As part of the 13 air force, the French combat helicopters SA342L1, 36 multipurpose and transport (12 Commando, 22 AW139, 2 S-92). It is planned to purchase 24 American AN-64 Apache.
The most modern Qatar Air Force aircraft are passenger planes and helicopters designed to transport the Emir and his family, 8 transport aircraft (C-17 and C-130), purchased for the transport of Islamic militants and
weapons
for them, as well as training PC-21. Actually, combat aircraft are not much newer than ground forces vehicles.
Ground defense includes 9 German-French air defense systems "Roland" and up to 66 MANPADS (6 – 10 English "Bloupep", 12 American "Stinger", to 20 Soviet "Strela-2", 24 French "Mistral"). Only the Stingers and Mistrals can be considered modern. It is assumed to purchase the US Patriot.
The Navy has 7 missile boats (4 type Barzan / British Vita, 3 type Damsah / French Combatant-3), 17 patrol boats (6 type Q-31 / Dutch Damen, 11 small in the maritime police) and 1 small TDK "Rabha".
The coastal defense is armed with an 1 battery RX Exocset MM40 (3 PU over 4 RPC).
It is believed that the Qatar Air Force is fighting the "Islamic Caliphate" and the Housits, but their contribution to this is almost zero (especially in the first case). In January 1991, Qatari troops participated in a clash with the Iraqi army at Ras Khafji. There was even a tank battle, in which the Qatar forces hit 3 T-55, losing 2 AMX-30.

All the best to children
However, the insignificance of the military potential does not prevent Qatar from exerting influence on the situation in the region, comparable to the Saudi one, and, surprisingly, sometimes it goes against it.
Like other monarchies, Qatar has previously engaged in the financing of terrorism. The main contribution of Doha to this "noble cause" was the creation of the Al-Jazeera TV channel, which can be called the mouthpiece of Sunni terrorism. In recent years, the enormous gas reserves have been added to the already existing oil riches of Qatar, thanks to which, in terms of GDP per capita, this emirate has taken the first place in the world (according to other sources, the second after Luxembourg). Perhaps for this reason, the country's leadership has become almost more active than the Saudis to intervene in the affairs of the states of the region, funding radical groups.
Riyadh and Doha completely overthrew Gaddafi in Libya. At first there was no disagreement between them on Syria. The discrepancies began in connection with the choice of who will clean Assad. If Riyadh supported the "traditional" Sunni radicals, as a rule, close to al-Qaeda, then Doha went on to create a completely new structure, which the Islamic Caliphate became. The project was even too successful, which caused serious discontent in Saudi Arabia and the United Arab Emirates, who saw in it an attempt on their monopoly on controlling radicals. Further, the gap intensified because of Egypt, when Qatar supported the Muslim Brotherhood and President Mursi, who represented them. It did not suit the Saudis and the Emirates at all, so they supported the military coup of two years ago and provide assistance to the current Egyptian authorities. His powerful army, which Mursi did not control, is very much needed by Riyadh and Abu Dhabi as insurance against Iran. As a result, Doha's relationship with the two main monarchies cooled out a lot. Qatar is now the main ally of Turkey, which also supports the Muslim Brotherhood and the Islamic Caliphate.
Nevertheless, one cannot expect a serious split in the noble family. They have common real enemies - Tehran and Damascus. As for the Sunni radicals (Al-Qaeda and its branches, the Muslim Brotherhood, the Islamic Caliphate), only tactical differences arise. After all, it is still, though unruly, but the relatives and beloved children of the Arabian monarchies.