Two divisions of the Strategic Missile Forces before the end of the year will receive the 2 regiment "Topol-M" and one regiment "Yarsov", reports
RIA News
The message of the consultant of the commander of troops Victor Yesin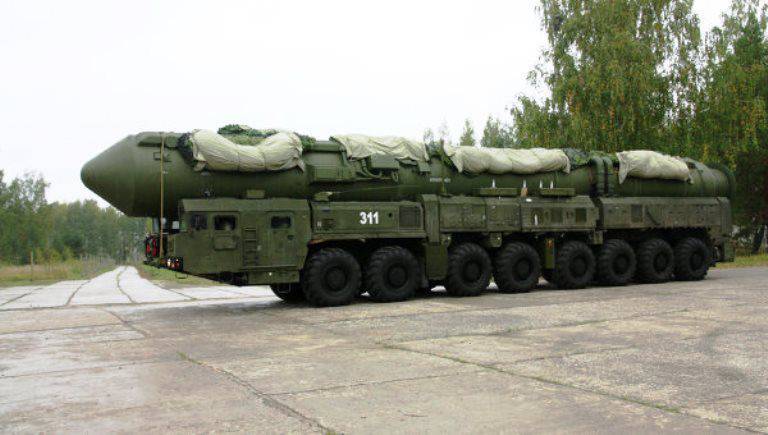 "At present, the Teikov missile division has been reequipped with mobile ground missile systems (PGRK) Topol-M (two regiments) and Yars (two regiments), the re-equipment of this division has been completed. The rearmament process is under way in the Novosibirsk and Nizhny Tagil divisions: by the end of this year, another regiment will appear in the Novosibirsk division, and two in the Nizhny Tagil division, "Esin said.
According to him, Topol missile systems will be removed from armament by 2021.
"The missile divisions, which are now armed by Topol, are planned to be re-equipped to the Yars and Yars-M mobile complexes. "Frontier" with the PC26 rocket is scheduled to be completed in 2021 year - by this very moment the Topol missile system will be removed from service, "said Victor Yesin.
The assistant to the commander of the Strategic Missile Forces, Igor Denisov, clarified that Yarsami had enough money to replace Topolov with Yarsami.
"We are implementing the program as planned by the state armaments program," said Denisov. "Moreover, the approach is quite differentiated, so that the Topol service life does not exceed the established ones, and how we plan to purchase in those years and periods when we need it."