The representative of the special operation in the Donbass, Yuzef Venskovich, announced the withdrawal of the Ukrainian military from the armament contact line provided by the Minsk agreements. This newspaper reports
Look
.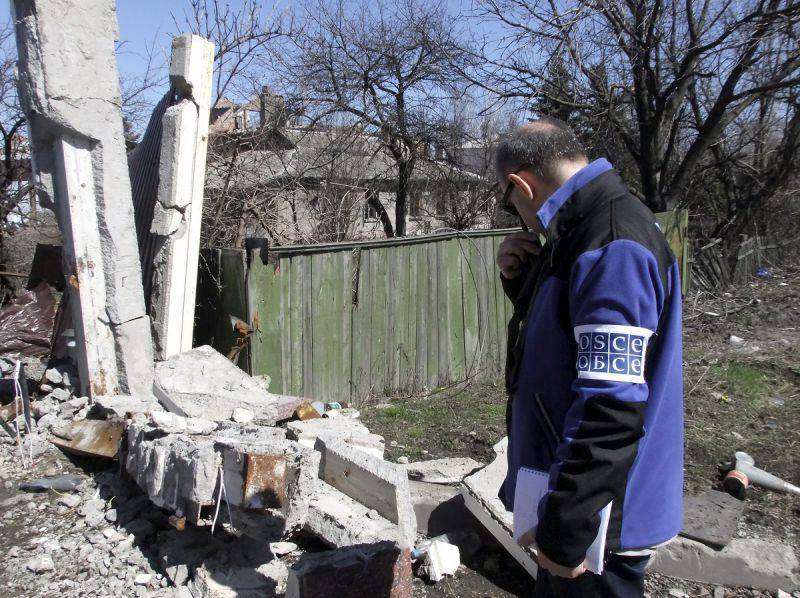 "Recently, information was spread that the alleged illegal armed groups of the pseudo-republic weapon from the line of contact, even an artillery caliber smaller than 100 millimeters ... However, the shelling of the Ukrainian positions are increasing. Armaments designated in the Minsk agreements are redeployed by ATO forces to designated distances. "
- said Venskovich.
The newspaper reminds that on Sunday the republics of Donbass "announced the start of a one-sided withdrawal to 3 km from the contact line of weapons of caliber less than 100 mm." In Kiev, they said that all the talk about unilateral withdrawal of weapons was groundless and characterized the initiative of the militia as "part of the information war". Moreover, under the pretext of incessant shelling, the security forces threatened to return to the positions of heavy artillery.
Meanwhile, OSCE observers again witnessed a massive shelling by the Ukrainian security forces of the residential areas of Donetsk. They reported about it in the daily report published on Monday.
In addition, the missionaries recorded a violation of the armistice regime by the Armed Forces of Ukraine in the area of ​​Avdiivka and the Donetsk airport.
Yesterday, a representative of the army of the DPR, Eduard Basurin, reported on the build-up of weapons by the Ukrainian security forces on the contact line. However, the militia, he said, are not going to violate the Minsk agreement.
"Despite the difficult situation, we are fulfilling the obligations we have undertaken"
, - he said.