The press service of the Ministry of Defense of Japan reported that the authorities signed a contract with the Japanese company Fuji Heavy Industries and the American Textron Inc's Bell Helicopters, which provides for the development of a military helicopter for the needs of the military and for export abroad, writes
"Russian newspaper"
.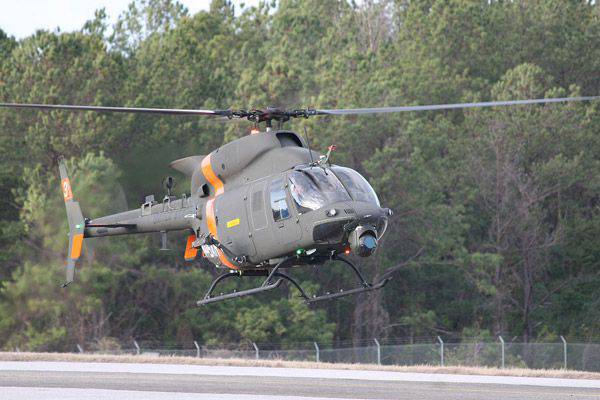 It is noted that the new machines, codenamed UH-X, will be a replacement for the fairly outdated American Bell IH-1 "Iroquois" helicopters. It is planned that they will begin to arrive in the troops with 2021 year.
Kawasaki Heavy Industries, with the support of AgustaWestland and the Airbus Group, also fought for participation in the new helicopter project.
It is worth noting that joint work on military vehicles for export became possible in Japan since 2014, after the lifting of the ban on the sale of arms abroad, which has been in effect for many years.
According to representatives of the Japanese defense ministry, thanks to exports, it will be possible to significantly reduce the costs of local enterprises by increasing the number of products manufactured. Military experts say that this will give impetus to active domestic research in the military field.