Chinese arrived in Russia to participate in tank biathlon
Tanks
type ZTZ-96A (Type 96A), which are slightly different from those that were last year, reports
Messenger of Mordovia
.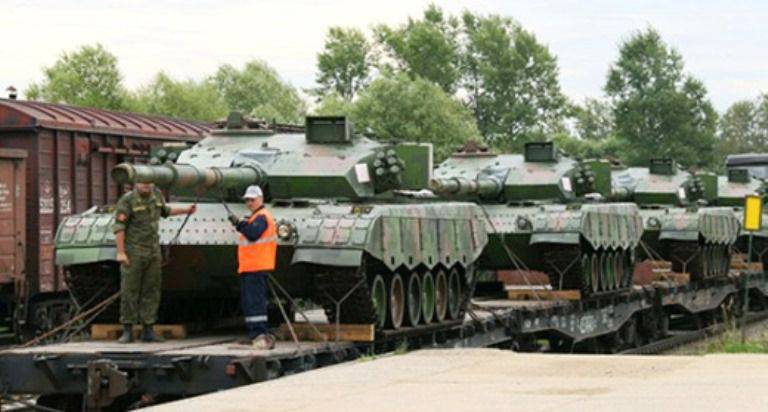 "Judging by the photos that appeared on the Web, during the unloading at the Selyatino station in the Moscow region, several lightweight rollers were installed on the tanks, the design of mud shields was changed, elements of dynamic protection were removed from the upper frontal part," notes the author of the publication.
Earlier, "Herald" made the assumption that the machines "will be changed into new tracks", in order to avoid a repetition of last year's problems with tracks. However, the tankers from China again arrived with the old tracks, which were used 70 years ago on Soviet tanks.
Military analysts most of all, of course, are interested in which engines are equipped with cars, has their power been increased? Last year, the Chinese themselves criticized their tanks for weak engines, which did not allow them to compete with Russian T-72B3 on the high-speed sections of the route.
"If the cars are modified, it will immediately be noticeable during the competition. In any case, this year the Chinese tankers are the most formidable rivals of our crews, and the spectators will see very bright and spectacular competitions, "concludes the Herald of Mordovia.