In Ukraine, the whole movement is gaining momentum, the main goal of which is to get rid of the "Varangians" in power. And if the involvement of people like Abromavicius, Zguladze, Kvitashvili to work in the authorities caused only a whisper of disapproval, then after Saakashvili and Gaidar arrived in Ukraine, the degree of discontent rose sharply. Moreover, discontent is expressed both by quite moderate citizens of the country and by outright radicals.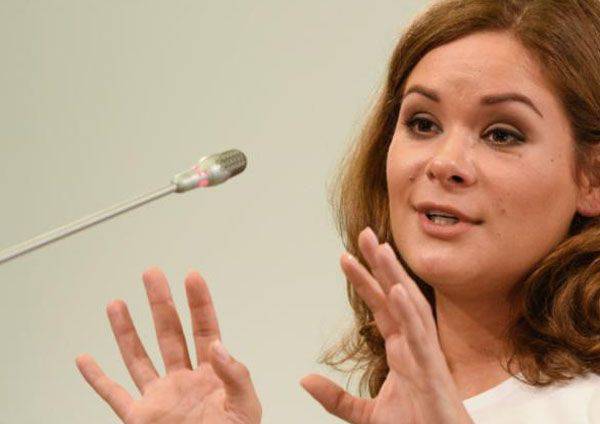 Moderate Ukrainians, to put it mildly, are alarmed by the fact that Saakashvili in Georgia itself has been put on the wanted list by the prosecutor's office, plus the fact that Saakashvili is guilty of the breakup of Georgia into three separate states. The same moderate Ukrainians claim that Maria Gaidar, by definition, will not be able to benefit the Ukrainian state, since in Russia she worked exclusively against statehood. In this connection, hash tags "#MishaHome" and "#GaidarHome" are gaining popularity in the network. In Odessa, people took to the streets with posters "Masha is not ours."
The radicals declare that they cannot tolerate Maria Gaidar (or as bloggers christened her — Mriya Aydar (Aidar's Dream)) for the reason that she calls the brothers representatives of the Russian people, and "the Russian army is fighting a war against the Ukrainian army at that time".
As a result, the Ukrainian authorities decided to give Ms. Gaidar a probationary period of three months. Apparently, during this time, Gaidar will have to demonstrate his "Ukrainianness" in full. T-shirt with an inscription in the style of "I love UA" in the transition has already bought. Will it ride too? ..