The Chief Designer of the Iskatel Design Bureau of the Moscow Aviation Institute (MAI), Dmitry Dyakonov, said that at present, the design bureau specialists are working on a promising unmanned reconnaissance and surveillance complex, which will include a modernized 120 unmanned helicopter.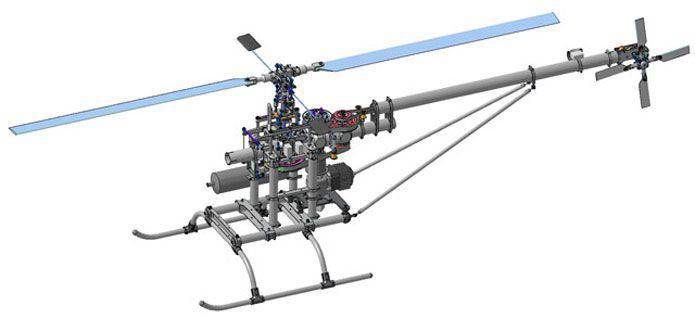 "According to the design scheme," The Raven 120 "is practically similar to the" Raven 700 "apparatus with a mass of approximately 90 kilograms. But on the "Crow 120", unlike its predecessor, there is a more powerful engine, and the design of the device is facilitated, "the chief designer says.
"Military Industrial Courier"
.
Dyakonov noted that "the created complex with the unmanned helicopter" Raven 120 "with an take-off weight of 120 kg is designed for harsh operating conditions in cold, heat, humidity, etc."
"Bench ground tests are underway. The beginning of its flight tests is scheduled for the end of July - the beginning of August, "he added.
According to the chief designer, the design features of the helicopter make it possible to use any payload, both military and civil.
"And the shock version of the machine is not excluded," Dyakonov emphasized.
According to him, during the next International Aviation and Space Salon MAKS-2015, which will be held in August, the presentation of a laboratory drone "Raven 500", which has flown more than 2500 hours, as well as an unmanned helicopter "Raven 700" or "Raven 120" is scheduled.