The next "reformist" proposal was noted by Prime Minister of Ukraine Arseniy Yatsenyuk. According to him, the employment service of Ukraine must be disbanded, since it is "bureaucratic and corrupt". Yatsenyuk claims that budget spending on the employment service amounted to 8 billion hryvnia, and "millions" of these funds were stolen.
From the message Yatsenyuk:
It is necessary to close this shop and properly distribute these funds. It is necessary to stimulate not registration in the employment service to receive payments, but to create jobs and find work.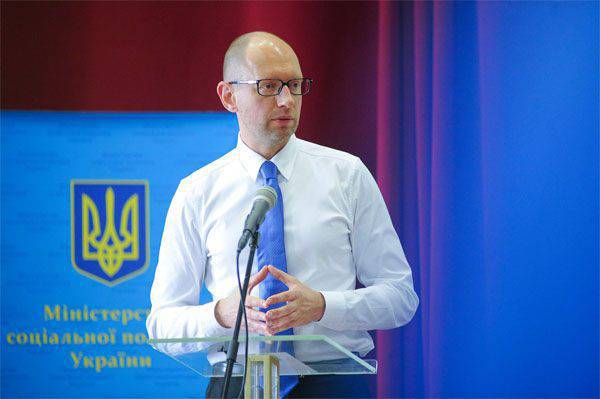 The most surprising thing is not even in the fact that Yatsenyuk proposes to close the employment service of Ukraine, but in the fact that, closing one office, the prime minister offers to immediately open another - under a different sign. This is evidenced by the statement of Yatsenyuk himself:
Instead of a bureaucratic service in Ukraine, there will be a National Employment Agency. (...) The agency will work with employers to link their needs and those of those who seek work.
In this case, what exactly will the "national employment agency" be radically different from the existing employment service in Ukraine? .. Lack of unemployment benefits?
One of the Ukrainian subscribers to the Facebook page of Yatsenyuk commented on Yatsenyuk's initiative as follows (translation):
That is, unemployment benefits will not be paid now, but will help to look for work. Well, and who will not find work, will die of hunger. Saving!