The agreement on the Iranian atom does not cancel the adoption of military measures to the country if it starts developing a nuclear bomb, said US Secretary of Defense Ashton Carter. About this with reference to RIA "
News
"Newspaper writes
Look
.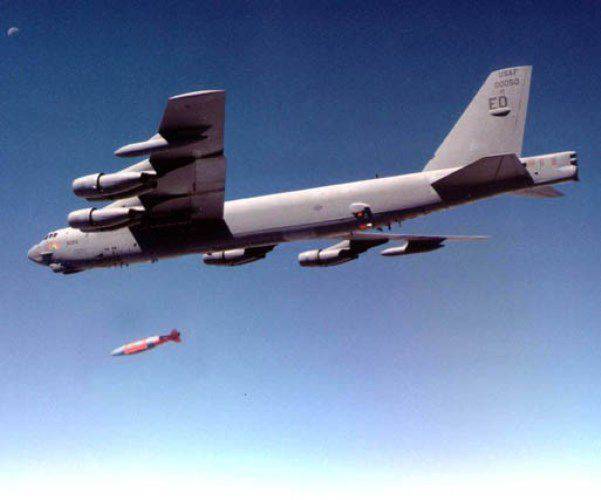 Carter on Sunday "began his Middle Eastern tour, in which he will visit Israel, Saudi Arabia and Jordan to discuss the topic of Iran and fight against the" Islamic state "and terrorism," the agency reports.
"One of the reasons why this agreement is good is that it does not provide for the prevention of the military option," he told reporters during the flight to Israel.
The minister also said that "we are maintaining and continuously improving possible military options for decisions and actions that are applicable if Iran violates the terms of the agreement."
According to the former Obama adviser on Iran's Denis Ross, Washington should provide strong support to Israel in this regard.
According to Ross, who is quoted
Military Parity
"B-52 Stratofortress strategic bombers should be used for this purpose, capable of dropping 30-thousand-pound (near 15 t) GBU-57 Massive Ordnance Penetrator (massive penetrating ammunition)."
"Israeli pilots could start training in the US to get new opportunities," said a former adviser. "Several bombers of this type could be transferred to Israel to destroy highly protected targets in Iran."
The retired Israeli General Eitan Ben-Eliyahu disagrees with him, according to whom, "the appearance of B-52 bombers in the region will force Russia to sell Iran 10 times more C-300 air defense systems".
Instead, the general suggested using the United States to engage in improving the Israeli missile defense system.