The Ministry of Defense of the Russian Federation buys the Struna measuring and diagnostic systems, with the help of which it will conduct an objective study of all its buildings and structures. The check started by order of Sergei Shoigu after the collapse of the barracks in Omsk, reports
MIC
with reference to the press service of the military department.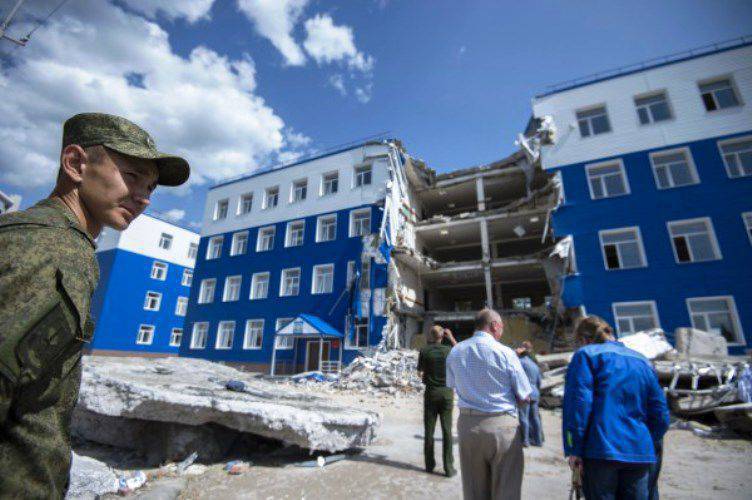 "As a matter of priority, the inspection will be conducted on the objects of the barracks-housing fund and the social infrastructure. During the inspection of departmental capital buildings, the degree of deterioration of facilities and other risks associated with the violation of construction technologies, the use of poor-quality materials or due to seismic vibrations will be determined, "the release said.
It is noted that "at present, with the help of the Struna complex, the technical condition of all the barracks of the airborne training center where the tragedy occurred is being checked."
Help newspaper:
Measuring and diagnostic complex "String", created by domestic scientists, is designed to determine the damage to capital construction objects caused by an earthquake, wear or non-compliance with the construction technology. The principle of operation of the device is based on measuring the oscillations of piezo-sensors. The sensors of the complex work in the range of 0,1 to 150 hertz, which allows to measure the technical condition of buildings and structures of any quality and with any damage and wear. "