On the night of Monday on the Green Bridge in the capital of Lithuania, the first sculptures were dismantled, which fell into disfavor in Vilnius due to the fact that "they personified the Soviet occupation". Instead of sculptures on the bridge there were flowerpots with flowers. According to the mayor of the Lithuanian capital, Rimigius Simasius, "the sculptures have to be dismantled, as they are in disrepair". However, the mayor of Vilnius emphasizes that there will be no restoration followed by the return of sculptures to the bridge of the Lithuanian capital. This writes the Lithuanian portal
Delphi
.
It should be noted that on the Green Bridge of Vilnius, from 1952, there were several sculptural compositions: "On Guard of the World", "Student Youth", "Agriculture", "Construction and Industry". Apparently, in Lithuania they decided to work according to the simple principle: "There is no construction and industry, and young people are running to the West - there are no sculptures".
In the Vilnius City Hall, it is noted that on the pedestals of sculptures (by the way, granite ...) and on the sculptures themselves, cracks appeared, and therefore the sculptures began to be dismantled as a matter of urgency. The cost of dismantling works is 38 thousand euros.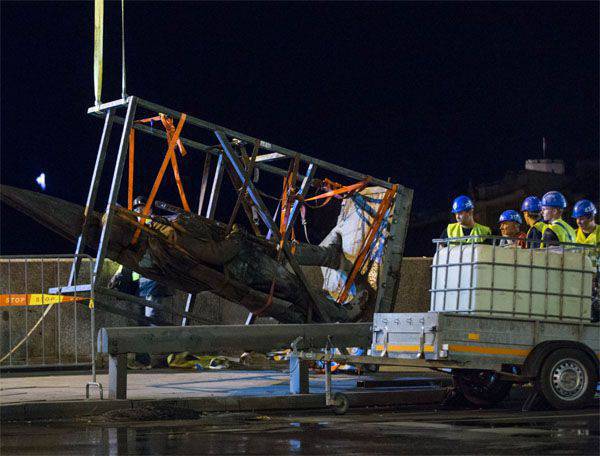 If we consider that Soviet sculptures in Lithuania "personify the Soviet occupation", then why in this case, the authorities of the country have not yet ordered to dismantle residential communities, schools, theaters, hospitals, bridges built during the times of the Soviet Union? In the end, the Lithuanians need to "dismantle" and the President of the country Grybauskaite, known for its ties with the secret services of the USSR. Or these objects of association with the occupation of the Lithuanian authorities do not cause? ..