The press service of the Odessa center "Right Sector" reported that in the Odessa region a checkpoint was set up for "public control" over the work of the customs service in order to "counter smuggling" and "monitor the border with Transnistria".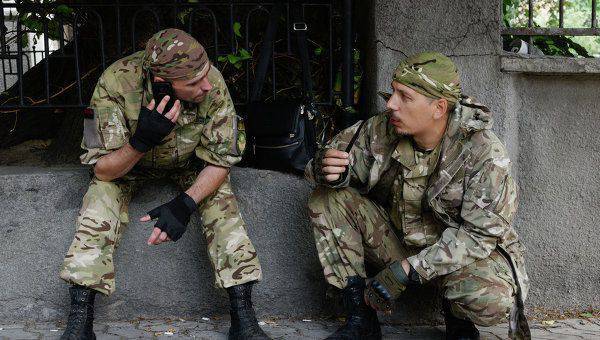 "The activists of the" Right Sector "set up a roadblock near the village of Timkovo, Odessa region (on the northern part of the border)," the RIA press service reports
"News"
.
It is noted that the border guards and customs officers supported the initiative of the organization's activists and expressed their willingness to cooperate. It is emphasized that the "Right Sector" will not stop cars, only "observation and public control of the customs service" will be carried out.
It is worth recalling that the "Right Sector" is an association of radical nationalist organizations of Ukraine. Early last year, the organization's fighters actively participated in clashes with law enforcement agencies and the seizure of administrative buildings, and later in suppressing protests in the east of the country.
In November last, the Supreme Court of the Russian Federation recognized the Right Sector as an extremist organization and imposed a ban on its activities in Russia.