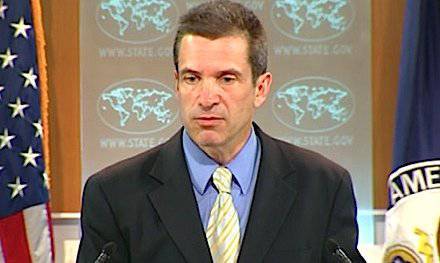 The US recalled its ambassador from Syria for security reasons. According to US State Department spokesman Mark Toner, the US embassy in Syria and the residence of Ambassador Robert Ford have been attacked by supporters of President Bashar al-Assad because of the condemnation by the US of the actions of the Syrian authorities. R.Ford left Syria on the morning of October 22 after a series of unpleasant incidents indicating growing aggression in parts of Syrian society. It is not yet known when R.Ford will return to Syria. This will depend on the development of the situation in the country, the State Department spokesman concluded, reports Associated Press.
Earlier, American diplomats reported that recently articles in the Syrian press began to appear more often with reproaches and criticisms of R. Ford.
Meanwhile, the United States has not yet decided on further decisions on the Syrian issue. According to Secretary of State Hillary Clinton, the opposition has not yet asked for help from the United States in the fight against President B. Asad.
In Syria, since March 2011. mass demonstrations of those displeased with the ruling regime continue. Participants in the unrest demanded the resignation of the country's President B. Assad and political reforms. Syrian authorities suppress unauthorized protests, including using army units. The United States and the European Union imposed a series of sanctions against the Syrian leadership, and the UN Security Council condemned the open violation of human rights and
weapons
against civilians.
However, the adoption of a resolution on Syria in the UN Security Council failed, as Russia and China, opposing interference in the internal affairs of the country and the unilateral use of sanctions, put a veto on the document.
Syria continues to receive information about alleged reprisals against the opponents of B. Assad. However, this data is often not confirmed.