Quite unexpectedly, the role of a probable blocker of the new agreement between the European Union and Greece on the allocation of the original 7 billion euros, and a total of more than 80 billion euros, is ready to assume ... Latvia. During the meeting of the Latvian government, Prime Minister Laimdota Straujuma said that the official Riga would block the EU-Greece agreement on the allocation of new loans as soon as the settlements of Riga and the actions of Athens during the upcoming talks show that the Greeks are unable to pay their debts.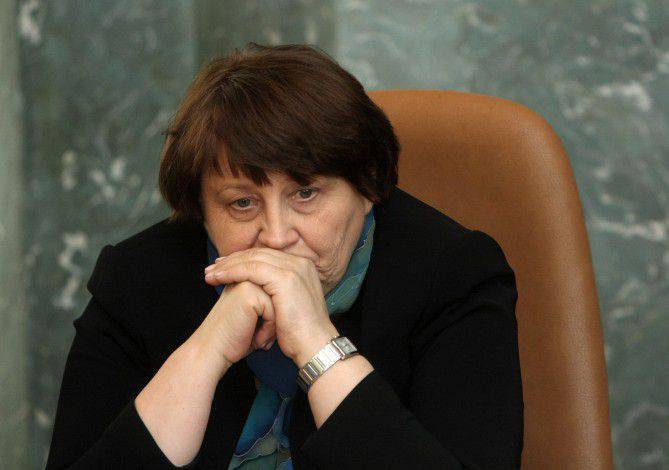 At the same time, Straujuma added that the path of Greece's return to reforms will only be a long one, and one should not expect the next three years that the Greek economy will grow.
From Latvia to the negotiations of Greece and the EU's creditors, Finance Minister Janis Reirs will go, to whom Straujuma entrusts to block the agreement if the negotiations go "not in that vein". Portal
Delphi
quotes the prime minister of the Latvian government:
Reyrs can use the veto if the negotiations do not meet the conditions that have been agreed. Therefore, today the Cabinet of Ministers decided that Reirs will regularly inform the government about the progress of negotiations and the fulfillment of its obligations by Greece. Latvia wants Greece to send a clear signal that reforms are underway and the loan will be returned.
The tax policy department of the Ministry of Finance of Latvia, as its representatives note, "is concerned about the need to solve Greek economic problems at the expense of Latvian taxpayers". Proceeding from this, one can say that Greece is teaching a lesson to Latvia too - to Latvia, which at one time, being a part of the USSR, was used to receiving almost completely free aid from the center, against the background of which it was behind the scenes announcing "occupation". Now, Latvia itself has to finance the economy of the "brothers" in a union, only in a completely different union ...