Deputy Minister of Defense of the Russian Federation Yuri Borisov said that over Voronezh
aviation
the aircraft association threatened to disrupt the delivery of two An-148-100E aircraft due to the Ukrainian supplier of landing gear.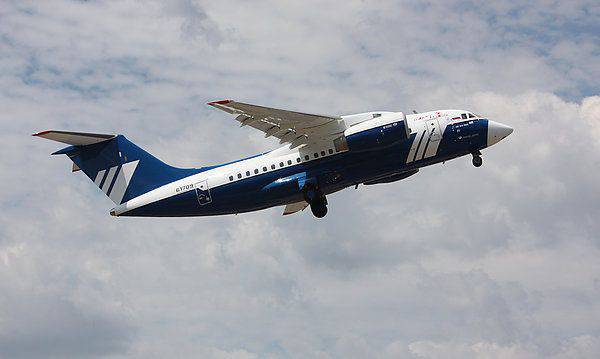 "The reason for the possible disruption of the delivery of the aircraft was the failure of the delivery of the main landing gear by the Ukrainian supplier. Now their production is mastered by the Nizhny Novgorod enterprise "Gidromash", the newspaper's deputy minister quotes
"Sight"
.
Borisov noted that similar difficulties arose in a number of other 2015 government contracts of the year.
An-148 passenger aircraft can fly from 2 to 5 thousands of kilometers without intermediate landings. In addition, he is able to land on unpaved airfields. The cruise speed of the aircraft is 800-870 km / h.
Since 2009, the regional An-148 airplanes built at the Voronezh aircraft factory have been operated by Rossiya Airlines, Russia, Angara SLO, as well as the Ministry of Defense and Emergencies Ministry flight teams. To date, they have flown almost 85 thousands of hours.