Australian Foreign Minister Julie Bishop said that after watching Donbass militia (in its version "pro-Russian rebels") footage from the Malaysian Boeing 777, she had "complete confidence that the plane was shot down by separatists supposedly supplied by the Russian anti-aircraft missile systems. " Frames shot by the militias, Bishop called "disgusting."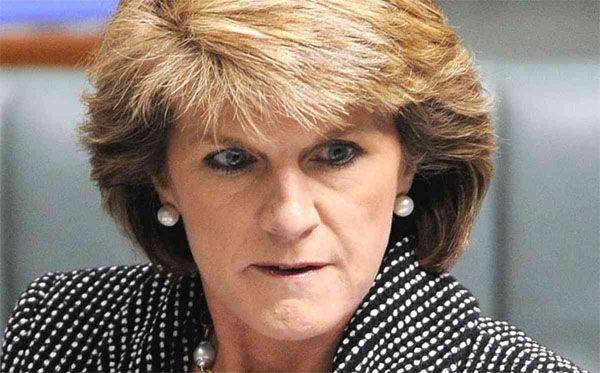 Perhaps this is the first time in the world
stories
when a lady, who occupies the post of foreign minister of a single state, in fact declares her supernumeracy on the 4-minute video, concludes who was responsible for the crash of the airliner. And why didn't Mrs. Bishop show this video before, so that she would "dot the i" instead of air experts? ..
Bishop, it turns out, is outraged by the fact that representatives of the DPR "are rummaging through the things of the dead." And what, in her opinion, should the investigation team do, which, following the fire brigade, arrived at the scene of the tragedy in order to establish the status and identity of the crashed airliner? A month or two to expect "fast on the rise" of Dutch experts? ..
One thing is clear: the more time passes since the tragedy, the more clumsy the West will try to blame Russia for the MH-17 crash, taking advantage of the "evidence" in the style of Bishop's statements.