The missile cruiser of the Black Sea Fleet "Moscow" in the Atlantic Ocean carried out rocket firing at surface and air targets, reports
MIC
with reference to the representative of the Black Sea
fleet
Vyacheslav Trukhachev.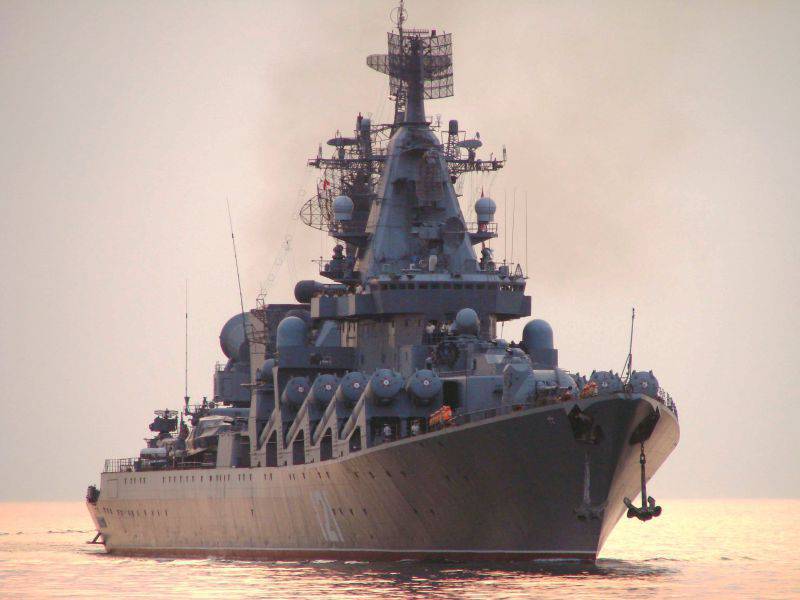 "One of the main elements of the exercises that the Moskva missile cruiser conducted in the Atlantic was a naval battle, during which the crew of the cruiser performed missile firing with the main complex at a target position imitating a surface ship," Trukhachev said.
He noted that "the cruise missile successfully hit the target." In addition, according to the officer, "while working on the task of organizing the air defense of a detachment of ships, the cruiser completed firing at the air target with anti-aircraft missile complex" Fort "and ship artillery." Also performed successful shooting at surface and air targets in the group of patrol ship "Pytlivy".
According to him, the control of the effectiveness of the firing was carried out by a Ka-27PS deck helicopter
aviation
cruiser "Moscow".
The representative of the fleet recalled that "after the completion of the activities of calling at the port of Luanda of the Republic of Angola, a detachment of ships of the Black Sea Fleet consisting of: the Guards missile cruiser Moskva, the patrol ship Pytlivy, the rescue tug Shakhtar and the tanker Ivan Bubnov" went to the designated area in the eastern Atlantic Ocean to conduct exercises. "