The Japanese authorities agreed to spend $ 332,5 million (41 billion yen) to buy five convertible planes V-22 Osprey from the USA,
TASS
Reuters message.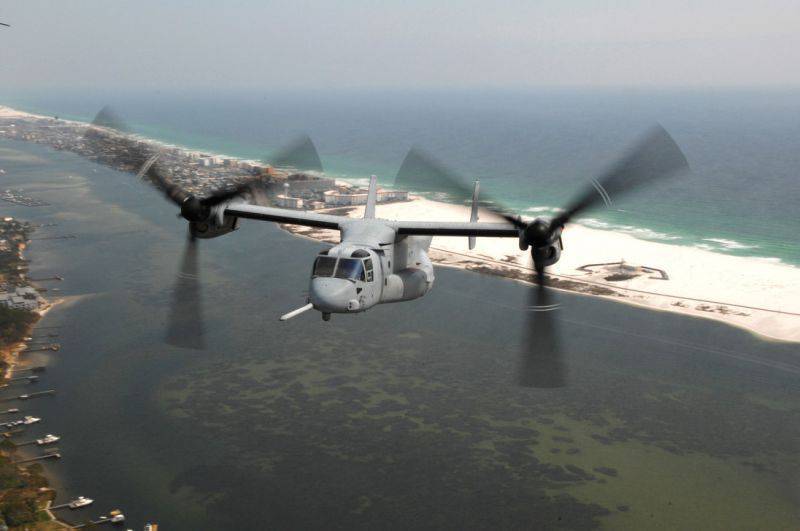 The publication notes that this is the first transaction for the sale of convertible plans outside the United States.
In total, in the foreseeable future, the Japanese intend to acquire 17 Osprey plus 40 engines for them. The total value of contracts for this transaction could reach $ 3 billion.
Now on the territory of Japan are 24 "Osprey" belonging to the American military based here.
TASS Help:
"Osprey, with the help of variable-angle rotors, is capable of flying in both helicopter and airplane mode. In addition to a crew of three, it can carry an 24 paratrooper. The practical flight range without refueling is more than 2,6 thousand km. "