Pentagon spokesman Col. Joe Sawers commented on the B61-12 atomic bomb tests at the Nevada test site, noting that the United States did not violate the Nuclear Non-Proliferation Treaty
weapons
(NPT).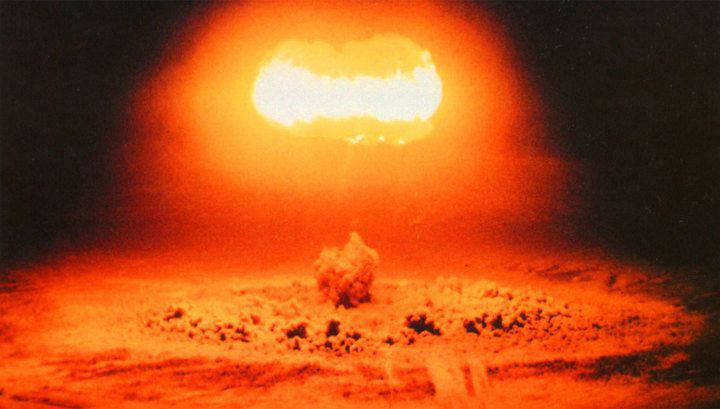 "We fully fulfill our obligations in accordance with the NPT. Our contribution to the deployment and nuclear deterrence capabilities of NATO do not contradict our obligations under the NPT, "the newspaper quotes him.
"Sight"
.
Sowers noted that even during the signing of the treaty almost 50 years ago, the Pentagon voiced its interpretation of the NPT both to the senate of the US Congress and the USSR.
"The treaty was ratified based on the understanding of these interpretations. The NATO Alliance stated that it would remain a nuclear alliance as long as nuclear weapons existed. The US is taking prudent measures to maintain its nuclear forces and maintain their safety and effectiveness, although we are achieving peace and security in a world without nuclear weapons. In the next decade, we plan to replace the aging delivery platforms, as the Russian Federation is currently doing, "he stressed.
It is worth noting that earlier the Deputy Minister of Defense of the Russian Federation, Anatoly Antonov, stated that the main purpose of the Washington tests was to test the possibilities of using NATO aircraft with atomic bombs deployed in Europe.
"A special feature of the test was the fact that the F-15E fighter bomber was used as a carrier of nuclear weapons. This suggests that the test took place in order to test the possibility of using the B61-12 atomic bomb from NATO fighter-bomber deployed in Europe, "he stressed.