The AirNews portal reports that the day before there was an incident in the airspace of Greece over the Aegean Sea. According to the portal, six Turkish Air Force planes, two of which carried weapons, violated the borders of Greek airspace several times. The fighters of the Greek Air Force were raised to intercept. If you believe
airnews
, then there was a "skirmish" between Turkish and Greek planes. Who opened fire first is not reported.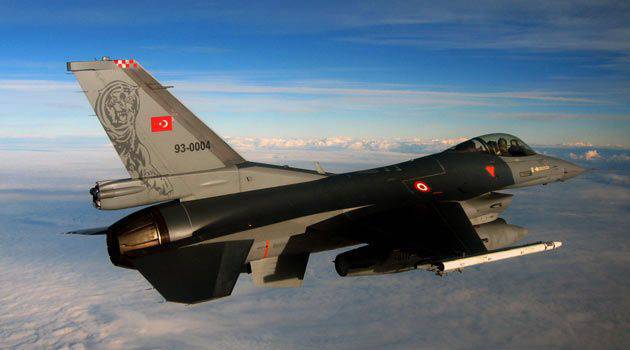 As a result, Turkish aircraft left the airspace of the Greek state.
It should be recalled that both Turkey and Greece are members of the North Atlantic military bloc (NATO), and according to the charter of the alliance itself must be allies to each other. However, the case of Greece and Turkey is one of those in which differences within the bloc have manifested themselves for several decades. For example, the problem of Northern Cyprus has not been settled between the Turks and Greeks, for example. In addition, Greece at one time began building a wall on the border with Turkey as a barrier for Turkish migrants.