The Scandinavian "Nobel Prize nomination experts" finally picked up candidates for presentation to the awards in the field of "peacemaking". The Stockholm International Peace Research Institute (SIPRI) announced that Iran's foreign minister Javad Zarif and US Secretary of State John Kerry are the best candidates for the Nobel Peace Prize. Reported by the Iranian news agency
IRNA
.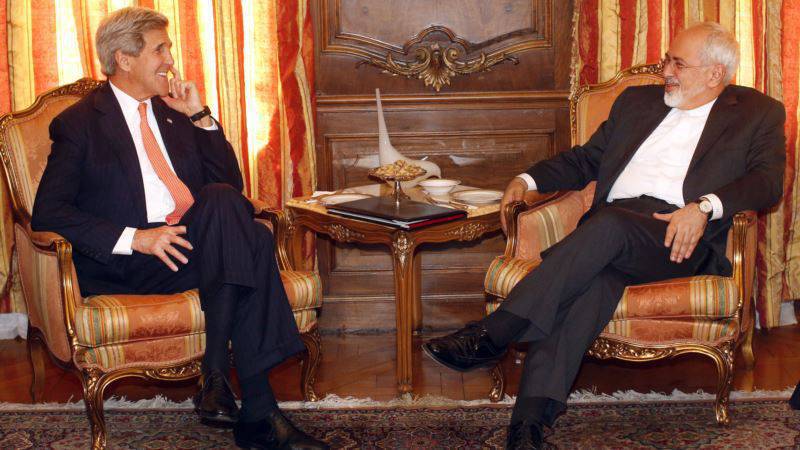 Attention is drawn to the fact that other representatives of the settlement team of the Iranian nuclear issue (in particular, Russian Foreign Minister Sergey Lavrov), in the opinion of SIPRI, the Nobel Peace Prize are unworthy.
The Peace Prize to the aforementioned officials (Zarif and Kerry) can be awarded for "the successful completion of a lengthy negotiation process on the Iranian nuclear program." This process has lasted a really long time - from the 2002 year.
Apparently, the Iranian minister had to include nominations on the list for the simple reason that leaving Kerry alone there seemed indecent to even SIPRI. And now you can almost with 100% confidence say that Kerry will certainly receive his "peace prize". The next American politician John McCain must be the next American politician who can boldly claim a "Nobel Prize" ...
A few hours later, SIPRI distributed information that the nomination of Zarif and Kerry for the Nobel Peace Prize is "the personal opinion of the staff."