Ramzan Kadyrov conducted an inspection of the combat readiness of special units of the Chechen Republic at the Tsentaroevskaya base. This is reported by the head of Chechnya himself on his personal page on the social network. From the message of Ramzan Kadyrov:
The personnel was alarmed. First, the construction of detachments taking part in the "liquidation" of a gang that is trying to commit terrorist acts took place. Then there was an advance to the mountain-wooded area, where, according to intelligence data, there were armed terrorists.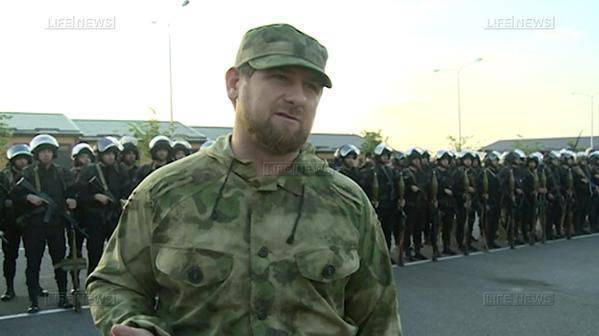 The head of Chechnya reports that the operation to neutralize the conditional terrorists was carried out successfully. After the main stage of the operation was completed, the other special units proceeded to the so-called clearing of the terrain in the mountain-wooded area of ​​the republic.
Ramzan Kadyrov:
Strict inspectors praised the professionalism, physical and combat data of special forces soldiers. Today it is important to be able to fight against small groups and, especially, against single terrorists. Events around the world show that it is from them that the greatest and real threat comes.
On the eve of Grozny and other cities of Chechnya, as well as outside the republic, a large-scale charity event was organized by the Akhmat Kadyrov Foundation. According to the head of the republic, the action was held in the Crimea, as well as in a number of foreign countries. In total, about 210 thousand people took part in the action. The collected funds will go to help those who have suffered from the actions of international terrorists.