The news agency "Sputnik" reports that attempts at several landing groups of the so-called "anti-terrorist coalition" are going to land on the port of Aden. From the message of the source of the news agency:
Ships of the Navy coalition approached the port of Al-Barik in Aden, trying to land soldiers on land.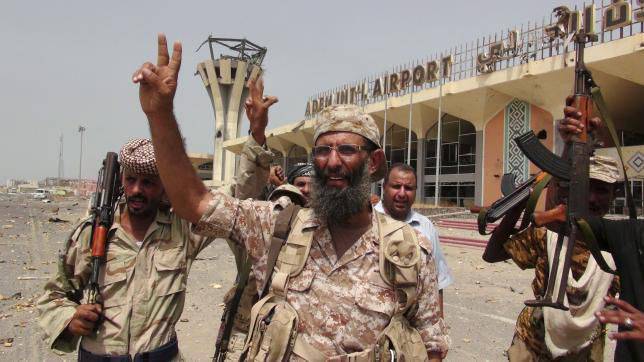 At the same time, armed clashes do not cease in Aden itself. In the last 24 hours alone, three people died in the city, and at least 15 were injured.
The most difficult situation in the area of ​​Aden International Airport, where government forces are trying to curb the onslaught of the Houthis. In urban areas of the city there is a real partisan war, where the Hussites, whom the Western and Arab coalitions call terrorists, carry out attacks on the armored vehicles of the government forces.
Aviation
Saudi Arabia inflicted several airstrikes on the positions of the Hussites in Yemen, which led to numerous civilian casualties.