The nuclear agreement with Iran has been concluded, but it does not cancel the need to create a missile defense system to counter the Iranian missile threat, leads
RIA News
US State Department statement.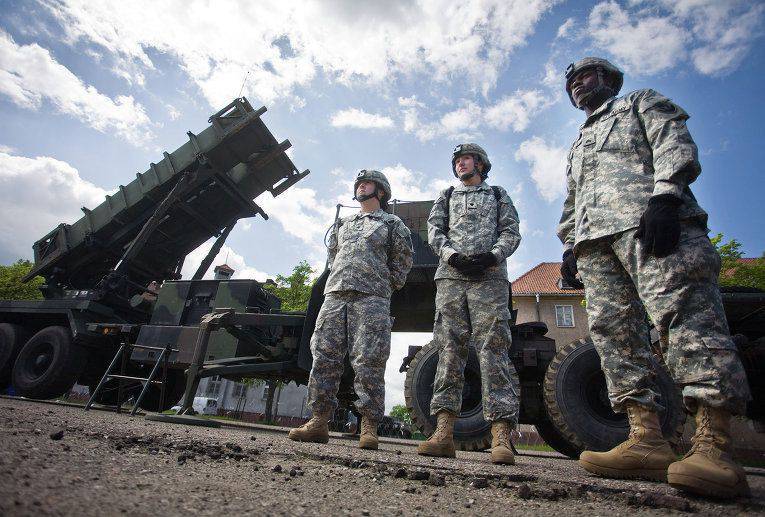 "A successful resolution of the nuclear problem does not eliminate the need for (creating) a missile defense system to counter the Iranian missile threat." That is why the new resolution of the UN Security Council, which will codify a joint comprehensive plan of action, will keep the UN sanctions on Iran's ballistic program for eight years, "the State Department spokesman said.
The ministry said Iran has the largest reserves of ballistic missiles in the Middle East and "remains a source of concern for the United States and the international community."
"The United States remains committed to protecting its allies and partners from the possible threat of ballistic missiles, including those coming from Iran and its non-state allies. We will take steps to counter the Iranian missile program through security initiatives with our partners in the region, through missile defense, sanctions, export control and a missile technology control regime that the country's 34 comply with, "the spokesman said.
Yesterday after the signing of the agreement, Sergey Lavrov noted that Moscow is awaiting the reaction of Washington regarding the removal of tensions on the European missile defense system. The Russian minister recalled that "as in April 2009 of the year, speaking in Prague, President (US Barack) Obama said that if the Iranian nuclear program can be resolved, the task of creating a European segment of missile defense will disappear."
And the reaction to his words followed. The statement of the State Department representative was supplemented by Deputy Secretary of State Nicholas Burns, who said:
"I do not think that the objections of the Russian Federation (regarding the American missile defense system) are relevant ... I think that the Russian Federation is wrong here. The United States has the right to develop sophisticated missile defense systems, given the threat from Iran and the DPRK "
.