The press service of the headquarters of the Southern Military District reported that the servicemen
tank
subdivisions of the Russian military base, which is located on the territory of Abkhazia, will have to undergo a diving training course.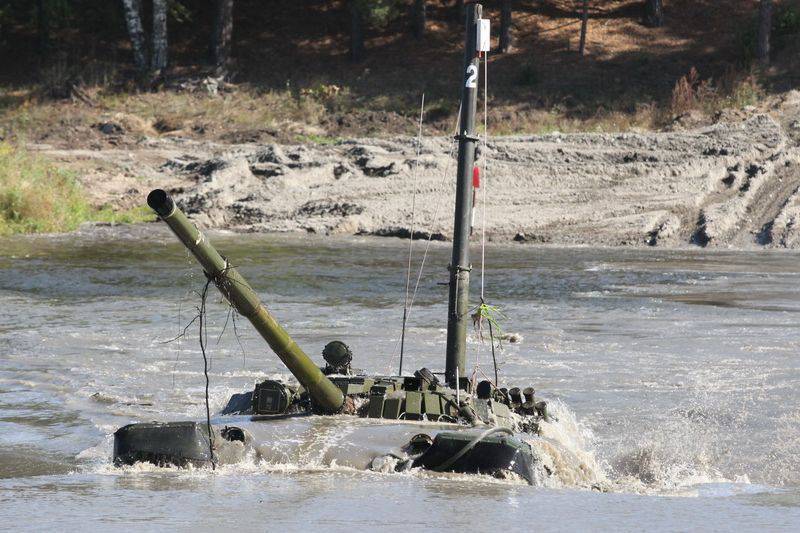 "In preparation for tank crews for underwater driving classes, which will be held in August of this year, tankers will learn to act in the event of a war machine being flooded, oxygen starvation, poisonous substances and a blast wave," the press service reported.
"Military Industrial Courier"
.
It is noted that the training of tankers will take place at the Prudboy training ground on the territory of the Volgograd region. The servicemen will have to overcome water obstacles with a width of more than 50 meters, moving along the bottom at a depth of five meters.
"In the course of the training, the tank crews will be equipped with individual emergency rescue equipment that isolates the IP-5 breathing apparatus, with which the soldier can spend about an hour under water," the press service informs.