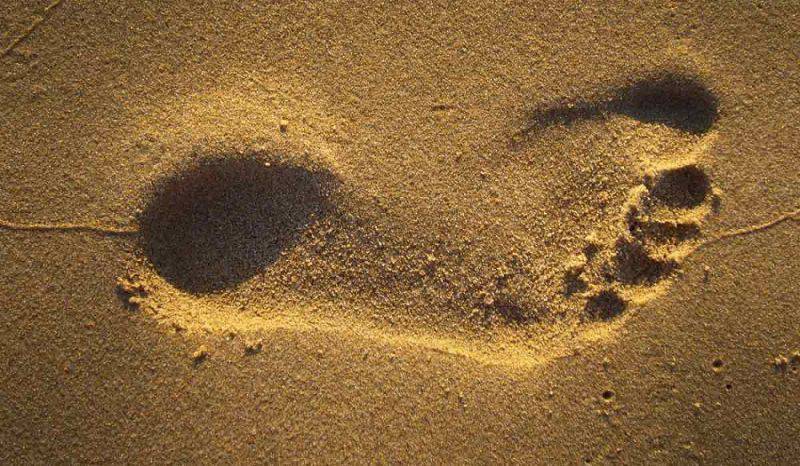 We have long been proven that the monetary system based on cash signs (banknotes and change coins) is an anachronism, a sign of backwardness. Cash in general is a "breeding ground" for crimes and all kinds of iniquities. Like, the cash keeps the "gray" economy. Accordingly, the state budget does not receive taxes. With the help of cash, corruption is carried out. Cash is a source of financing for terrorism and all kinds of criminal groups. The list of what can be done illegal and criminal with the help of cash can be continued for a long time. It also turns out that law-abiding citizens who have cash, carry great risks: they can be robbed and even killed. They are a potential victim of unscrupulous people who can give them fake money. Finally, there are big minuses for the state. According to some estimates, the provision of circulation and storage of cash in our country requires costs equivalent to 1% of GDP.
On the other hand, the advantages of non-cash money are exaggerated in every possible way: ease of use (plastic cards) when paying for purchases in the store, paying for transportation, housing and other services, money transfers. In addition, protection against robberies and counterfeiters. And nothing can be said about how life will improve in society as a whole. And the "gray" sector of the economy will disappear by itself, and there will be no drugs, and corruption will die away, and the terrorists will disappear, and the budget will overflow with taxes, etc., etc.
At first glance, there seems to be nothing to argue about. It is necessary as soon as possible to go to the bank transfer, to overcome their backwardness. Some citizens generally have a squeamish attitude to the notes. Some people see some dirty spots on paper signs that were left by previous users. Although they say: money does not smell, but we are assured that cash smells bad. Whether it is a non-cash, it is - clean and does not smell! Both figuratively and literally. But I just can not agree with this. If you agree that cash smells, then the current bank transfer stinks, and so much and shrill that no gas mask does not save. Unfortunately, for quite a long period of being in a "market economy" (read, capitalism), our sense of smell was so dulled that we do not smell the smell of various "garbage dumps". Including the so-called "banking garbage."
Why do I have such an irreconcilable (not tolerant) attitude towards non-cash money? For the simple reason that they are illegal means of payment and exchange. Simply put, fake money. And who is engaged in release of non-cash money (they are also called deposit)? - Commercial banks, of which we currently have more than 800. And in the same America (USA) - almost 7 thousands. And what laws determine the status and procedure for issuing non-cash money? - None. Their release and appeal are, as the lawyers say, "out of the right margin". And such activity in our country in certain circles is usually called "life by concepts".
Do not think that I am making a sensation. I do not open America here. A number of authors have long been trying to reach politicians, "people's representatives", the prosecutor's office, the Constitutional Court, and even the Russian president with requests and demands to bring order in the sphere of money circulation. Prevent counterfeiting in especially large amounts. Among such authors are Vladimir Yurovitsky, Moses Gelman, Yevgeny Volobuyev. However, many other authors wrote about the nature of deposit money, including the author of this article. In my book, On Interest: Loan, Jurisdictive, Reckless, I devoted more than fifty pages to this topic.
For a long time, usurers sought rights from the authorities to issue their own money in the form of loans for amounts exceeding the amounts of metal money attracted to deposit accounts and, in the end, they got their way. In some textbooks on economics, the authors even recruit to give the name of such a scheme of deposit-and-credit operations: "incomplete (partial) coverage of liabilities" of banks. Some bankers even frankly say that modern bank loans are promises to give out money they don't have. The 10 percent of loans issued can be supported by full-fledged (or legal) money, the rest - promises that are made out in the form of deposits, or non-cash money. The fraudulent nature of this system of "incomplete (partial) coverage of liabilities" of banks manifests itself only during client raids ("bank raids"), when deposit holders require the withdrawal of their valuable (legal) money. This frank counterfeiting in a particularly large scale.
This topic is thoroughly costing the world media, which, as you know, is controlled by the "owners of money." Nothing (almost) is spoken about in universities, even in economics departments, even as part of the courses "Money, Credit, Banks" (a standard course in today's Russian universities). She is not noticed by lawyers and law enforcement agencies. About those "unsecured receipts", the official name of which is "deposit money", or "non-cash money", is not mentioned in the laws. Such quasi-money exists, but at the same time there are no such. The need for more widespread use of "bank transfer" today is spoken by government officials and bankers, but for some reason everyone completely forgets that this money is illegal, in fact, counterfeit. "According to the concepts" today, it turns out, not only some organized criminal groups (OPG) live, but also entire states.
Lawful money ("legal tender"; an analogue of our term in the Anglo-Saxon law - legal tender) are only those obligations that are issued by central banks. This is cash in the form of paper signs (banknotes) of various denominations that have reliable protection against counterfeiting. In the good old days, bank notes of central banks were provided in full or in part by their metal reserves (the "gold standard"). Today, this, alas, no. These are just paper signs (they are called "fiat" money). But with all this, they are legal money, the status of which is enshrined in the laws, and often the constitutions of states. But non-cash money - shadow, in fact, illegal. But it is on them that the power of bankers rests, their ability to "make money out of thin air". They get fabulous profits. If global moneylenders issue loans to counterfeit money, then debt repayment is provided with very real assets. The so-called "partial coverage of obligations" of banks - "monetary alchemy", which medieval alchemists who were trying to get gold from iron could only dream of.
And now (in 23 of the year) in our country we have the same fake monetary system as the entire "civilized world". The design of this system was imposed on us by the "owners of money" in order to ensure "effective" robbery of Russia. Russian banks under the auspices of the Central Bank of Russia (Bank of Russia) issue deposit (non-cash) money, whose share in the total money supply (cash + non-cash money) in recent years is 75 − 77%. They derive the profit they get from Russia due to the "money alchemy". And there, sooner or later, it turns out to be the "owners of money" (the main shareholders of the US Federal Reserve).
I have to talk about this in order for the citizens of Russia to understand the plans prepared by the monetary authorities of Russia (the Ministry of Finance of Russia and the Bank of Russia) in terms of cashless replacement. Bankers and their assistants (government officials) are seeking to expand the possibilities of deposit-credit organizations for the production of "money from the air." In addition, blocking money within the banking system reduces the risks of "raids" of clients for modern money lenders.
It should be borne in mind that the world financial elite ("owners of money") think not only about the increment of capital, but also about global power. They are hatching plans that involve a transition at some point to 100% clearing. Cash, which today is the only legal tender, will one day be declared illegal. And non-cash money, which was and still remains an illegitimate means of payment, will be declared legal at that very moment. This will be the final of the "permanent" "monetary revolution" that the usurers have been moving for centuries. A "bank concentration camp" will be created, power over the world will finally pass to these same moneylenders.
Money as an instrument of advancement to world power will no longer be needed by usurers. However, they won't be needed at all. After all, as you know, in concentration camps money is a completely unnecessary luxury. The death of money will come. And maybe the "end
stories
". But not the "end of history" about which Francis Fukuyama wrote about a quarter of a century ago. And the one about which 2000 years ago was spoken of in Revelation by John ("Apocalypse").
Let me remind you a well-known fragment:
"And he will do what everyone, small and great, rich and poor, free and slave, will be put a mark on their right hand or on their forehead, and that no one can be bought or sold except whoever has the mark, or the name of the beast, or the number of his name. "
Is this not a description of a "bank concentration camp"? - First, people will be driven into the ghetto of non-cash money. And then instead of plastic cards (after all, they can be lost or stolen!), The "clients" of the "bank concentration camp" strongly suggest to implant microchips either in the forehead area or on the right hand.
Experts say that in some places in the "civilized world" everything from what was said in Revelation has already been done on the voluntary "prisoners" of the "bank concentration camp". And then begin the work of such a concentration camp. If someone acts not according to the regulations of the concentration camp, he will be denied access to non-cash money. Simply put, loses life. However, experts say that it will be possible to control not only actions, but also thoughts. "Bank concentration camp" is very humane. It is not shot, it does not have gas chambers. It is much more terrible
weapon
- The system 100-interest non-cash payments. However, I think that something that in this case we call "money" (even non-cash) has a very distant relation to that "universal equivalent" to which humankind has become accustomed throughout many previous centuries. Rather, it's just some rights to get rations for impeccable work and exemplary behavior.
Let's return to the beginning of our narration. After all, today we are not being offered a concentration camp, but only "plastic cards," that is, comfort and safety. But this is the case when "the well-intentioned road goes to hell". However, I am not a fatalist. Both man and mankind have the freedom of choice. And the choice is easier to make when you have an idea of ​​where the paths of history lead. That is why I decided to write this article.