Decisions of the Strasbourg court must be executed in the Russian Federation, but taking into account the supremacy of the Russian Constitution, the resolution of the Constitutional Court of the Russian Federation, announced by the judge Sergei Mavrin, says. Reports about it
RIA News
.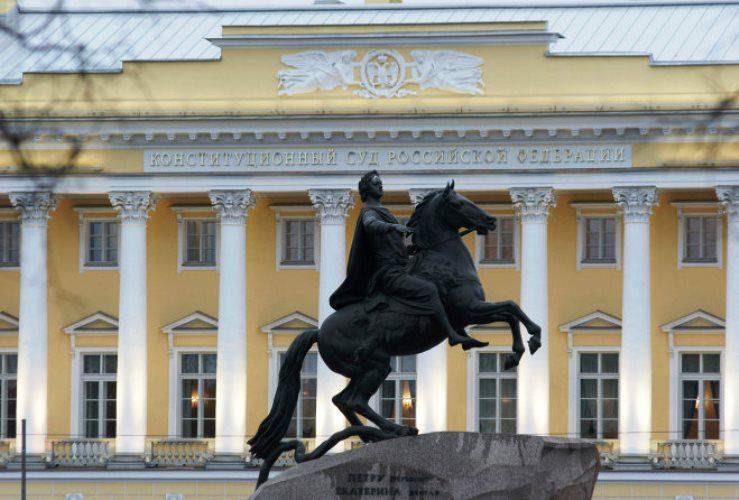 The court pointed out that "Russia's participation in an international treaty does not mean renouncing state sovereignty."
The decree notes:
"The European Convention for the Protection of Human Rights and Fundamental Freedoms and the legal positions of the ECHR based on it cannot cancel the priority of the Constitution."
"Decisions of the European Court of Human Rights are enforceable only with recognition of the supremacy of the Constitution of the Russian Federation," the document says.
The judge explained that "the Convention on Human Rights is an integral part of the legal system of the Russian Federation", however, "Russia may depart from the obligations imposed on it, when such a derogation is the only way to avoid violation of the Basic Law."
"The national authorities should resolve the issue of applying national legislation," he noted.