Pentagon deputy head Christine Wormut said that, despite the increase in losses (by 60% compared to last year), the Afghan army was successful in fighting the Taliban. Losses are caused by more active actions of the armed forces.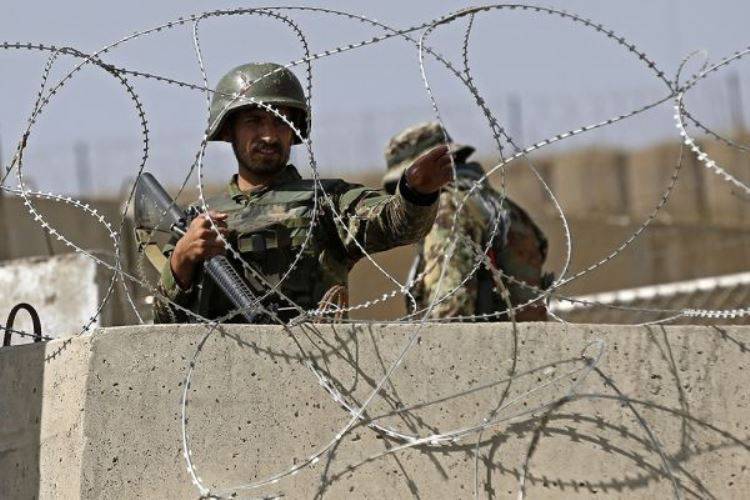 "These losses are growing ... because the Afghan security forces are increasing the pace of their operations - they are doing more, and they are fighting the enemy," the newspaper said.
Look
.
"They (the Taliban) are being hit more than last year, they are not able to achieve their strategic and operational goals. They claim that they are fighting with foreign forces in Afghanistan, but these statements sound more and more unfounded as the Afghan security forces themselves do more and take responsibility for defense, and the contribution of the coalition becomes smaller, "she said.
Wormuth also noted Pakistan's assistance, "which puts pressure on the Taliban on its side of the border, which prevents extremists from feeling as safe in their shelters as they used to."
Nevertheless, according to the deputy minister, "as the coalition forces led by the United States from Afghanistan were withdrawn, the Taliban intensified attacks aimed at harming innocent citizens and undermining confidence in the government in Kabul." She said that in addition to the Taliban, "the attacks are carried out by members of such extremist groups as Al-Qaida, the Islamic State, Haqqani and others."
Media reports also speak about activating extremists. Yesterday, for example, the BBC transmitted information about a terrorist act committed by a suicide bomber outside a former CPA base in Afghanistan.
"The terrorist who drove a car filled with explosives blew up right outside the checkpoint at the entrance to the Chapman camp in the eastern Afghan province of Khost on Sunday evening," the report said. At least 17 people died.
According to the publication, at the base currently located units of the forces of Afghanistan and American instructors.
As the deputy head of the Khost provincial police said, "the bombing on Sunday took the lives of the staff of the Afghan security unit guarding the Chapman camp, as well as the relatives of the soldiers who were waiting for them at the checkpoint." Foreigners are not injured.
None of the groups has yet claimed responsibility for the explosion.