The power structures of Ukraine must disarm all illegal formations, Petro Poroshenko said at a meeting of the country's Security Council.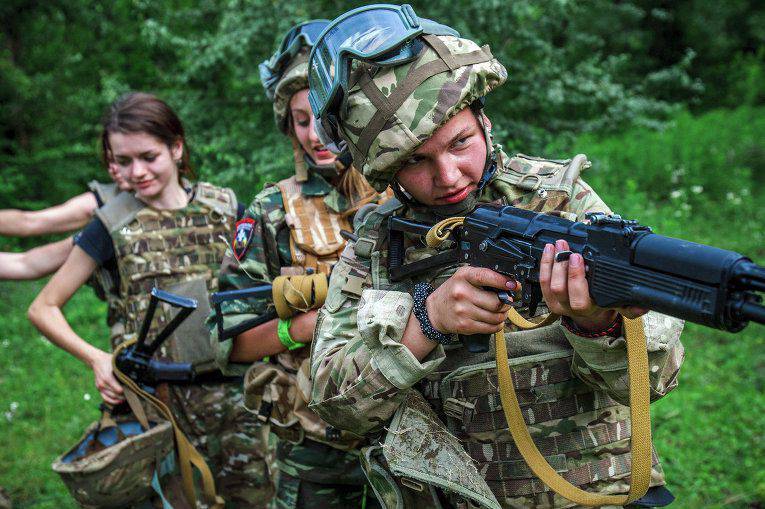 Women's battalion "PS" in Transcarpathia
"The head of state stressed that the Interior Ministry, the Security Service of Ukraine and other law enforcement agencies must fulfill their duty and disarm all illegal armed groups," he said.
RIA News
yesterday's message posted on the president's website.
However, political analyst Viktor Nebozhenko believes that the security forces will not be able to fulfill this instruction, especially with regard to the "Right Sector".
"The Right Sector has a certain legitimacy associated with the Maidan, associated with deputies and the colossal support of the Russian press. And most importantly: the "Right Sector" is not a centralized organization. It originated as a network paramilitary organization, therefore, disarming one group, there are no guarantees that the other will peacefully watch alongside this. Therefore, I do not see an opportunity to disarm the Right Sector, "he told the agency on Monday.
"None of the security forces is able to perform such a task. I do not see such a force that would cope with it. The SBU will not cope with this, the Presidential Guard, one of the most powerful now, will not cope, the National Guard will not cope, because they themselves come from voluntary associations. So the president promised it to himself. But he is vindictive. He will still strive for the disarmament of these associations, "Nebozhenko believes.
In addition, Nebozhenko stressed, "today there is no specific regulatory act that would contain a list of illegal armed groups."
And this is the opinion of the Right Sector itself, voiced by the organization's press secretary, Artyom Skoropadsky: "Petro Poroshenko's statement is addressed to illegal armed groups. We are not an illegal armed group. Illegal armed formations are gangsters, and we have a volunteer Ukrainian corps that protects the independence and territorial integrity of Ukraine. Therefore, this statement does not apply to us. "