The representative of the "Right Sector" (PS) said during a press conference that 19 July activists of the nationalist organization will gather at the "meeting" in Kiev's Independence Square.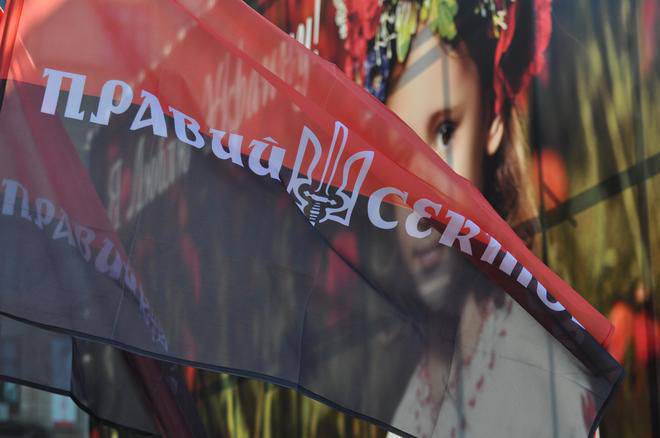 "We are on Sunday, July 19, gather in Veche on the Maidan in Kiev on 12: 00 of the day and urge all concerned citizens of Ukraine to catch up. Take the tickets and go to Kiev. We must now begin the formation of government bodies, "he said.
LifeNews
.
The representative of the "Right Sector" stressed that the creation and organization of a public court was also among the priority projects.
It is worth noting that earlier
The representative of the Ministry of Defense of the DPR Edward Basurin said
that the fighters of the "Right Sector" began to leave their positions in the Donbass and go in the direction of Kiev.
In addition, on July 11, the organization's management announced a perpetual action, the main requirement of which is the resignation of Ukraine's Interior Minister Arsen Avakov and local Interior Ministry officials in the Transcarpathian region, who had confronted PS activists. Rallies began near the building of the presidential administration in Kiev, as well as in other cities of Ukraine - Kherson, Lviv, Ternopil, Poltava and Dnepropetrovsk.
On the official website of the Right Sector there was a message about the full mobilization and picketing of the Poroshenko administration, as well as an ultimatum to the head of the Ministry of Internal Affairs of Ukraine.
Currently, there are activists from various extremist organizations in Ukraine near the building of the presidential administration. Many of them are in camouflage with the "Will or Death", "OUN" and "Right Sector" stripes. The checkpoint at the building is guarded by the 100 fighters with the National Guard under chevrons.