The press service of the Prosecutor General's Office of Ukraine reported that the soldiers of the special purpose company of the Ministry of Internal Affairs of Ukraine "Tornado", who are already accused of committing grave and especially grave crimes, are also suspected of molesting minors.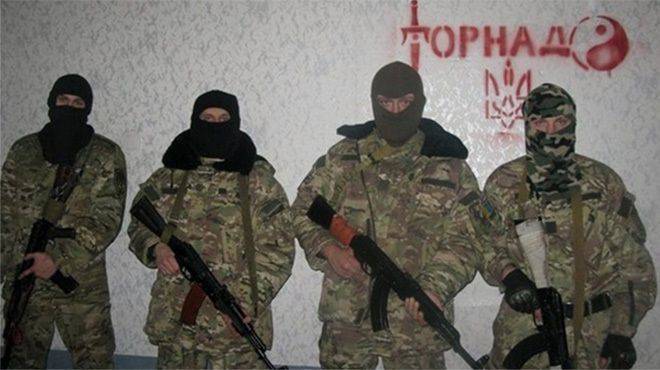 "In the course of the pre-trial investigation of the said criminal proceedings, the investigators obtained information on the commission of the said company by individual soldiers along with other civilians of criminal offenses related to the sexual inviolability of children," the press service reported.
LifeNews
.
Also named the name of the witness, whose testimony may help the investigation. She was Svetlana Savanchuk, who had already been called in for questioning. Who exactly of the Tornado fighters may be involved in the corruption of children, and whether the commander Ruslan Onishchenko has any relation to this, is not specified.
It is worth recalling that the scandal around the special purpose company of the Ukrainian Interior Ministry began to flare up in mid-June. Fighters were charged with a series of serious crimes, including murder, torture and gang rape.
Later, some details of the atrocities of the unit became known: the policemen abducted people in the Luhansk region, took them to a base in the town of Privolye, stripped them and tortured them with electric current. The executioners themselves were in a state of drug intoxication.
It also turned out that many fighters from the Tornado company were tried. At the same time, the adviser to the head of the Ministry of Internal Affairs of Ukraine, Zoryan Shkiryak, previously stated that the majority of the militiamen of a disbanded company are "normal boys", therefore there are no obstacles for their admission to the service in the Ministry of Internal Affairs.