In China, an analogue of the Russian armored personnel carrier "Boomerang", developed by NORINCO (China North Industries Corporation), appeared. A prototype of a modular wheeled armored vehicle with the VP10 index has already been shown at one of the exhibitions, reports
Rossiyskaya Gazeta
with reference to Defense Blog.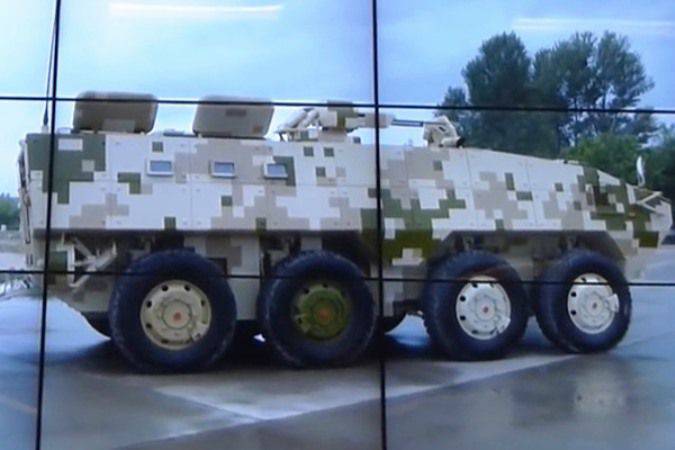 "The similarity of the Chinese armored personnel carrier with the Russian latest development lies primarily in the layout - the troop compartment of the VP10 is located in the rear part, and the power unit is located in front," the newspaper writes.
It is assumed that the BTR will be equipped with different variants of the combat module. "With a lighter version, the machine will be able to transport 10-12 fully equipped fighters. In the heavy weapons version, the number of troops is reduced by four people, "the resource notes.
The armored personnel carrier was created with the wheel formula 8х8, it has a mover for overcoming water obstacles and can be transported by air.
According to the resource, the car will be supplied both to the PLA and exported to Latin America and Africa.
According to sources, BTR is currently undergoing a series of tests before the first delivery to an unnamed buyer.