A US Navy destroyer Jason Dunham moored at the port of the Latvian capital, accompanied by four naval patrol boats
fleet
UK, newspaper reports
"Sight"
.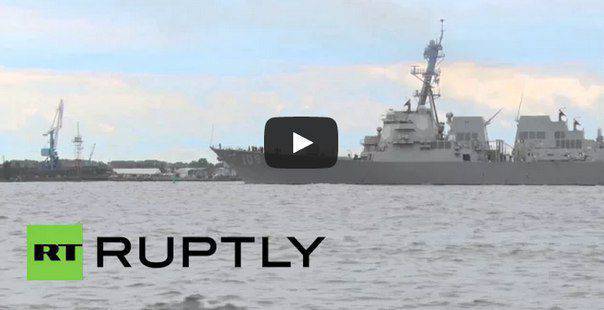 The American ship will stay in Riga until July 15, and its senior officer, Darren Dugan, will conduct a series of talks with Latvian colleagues.
USS Jason Dunham (DDG-109) is the 59 th destroyer of the Arley Burk-type URO destroyer, named after the marines Jason Dunham, who received a medal of honor for participating in Operation Freedom for Iraq. This American missile control destroyer
weapons
Porter arrived in the port of Varna, on the coast of Bulgaria, July 6.
It is worth noting that over the past year and a half, the North Atlantic Alliance has significantly increased the intensity of combat training near the borders of the Russian Federation, and the Russian Defense Ministry has previously stated that the image of the Russian armed forces is seen in the conditional enemy opposed by NATO troops during the exercise.