Journalist Vasilisa Yilmaz posted on Facebook a photo of Honorary Consul of Ukraine Levent Aydin in a T-shirt with the image of Russian President Vladimir Putin, the newspaper said
"Sight"
. It is noted that the picture was taken in Antalya.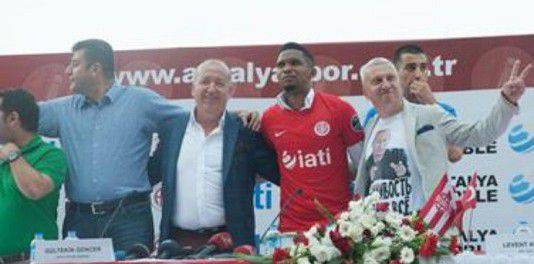 A non-staff or honorary consul is a person who is not a member of the diplomatic service of the country in question, but performs some of the diplomatic functions. Most often they become representatives of the business community of the host country. Honorary consuls usually do not have the right to issue strict accountability documents (visas, passports), but they can make petitions to the authorities of the host country (of which they most often are citizens).
Honorary Consuls do not receive salary for the performance of diplomatic functions, but may take part of the consular fees.
It is worth noting that in April of this year, Russian President Vladimir Putin was in first place in the ranking of the most influential people in the world according to the readers of Time. According to the press secretary of the Russian leader Dmitry Peskov, this is explained by the fact that Putin is one of the most popular, well-known and respected politicians on the planet.
In Russia, the presidential rating has grown more than 1.5 times since he took office in 2000, then he was 47%, now - 75%.