On Sunday, in the Omsk region in 19: 52, in the four-story barracks of the 242 training center of the Airborne Forces, the overlap of one of the sections collapsed, there are dead, it reports
TASS
message of the Ministry of Defense of the Russian Federation.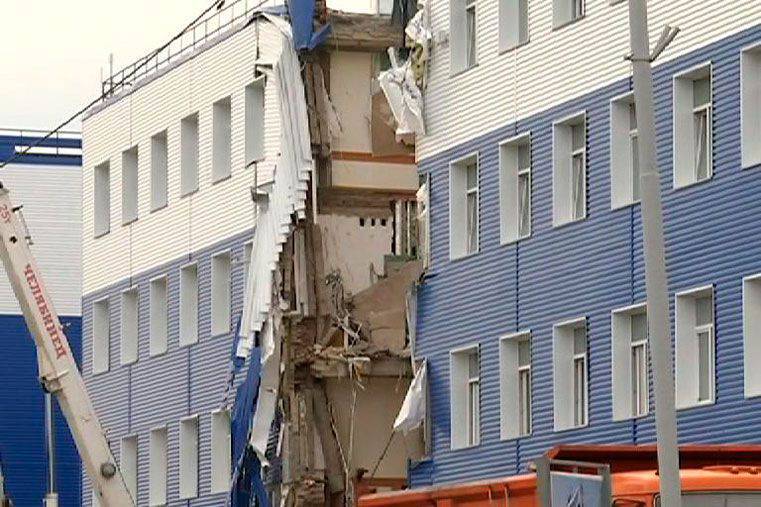 "During the tragedy, 337 soldiers were in the barracks. Under the rubble there was a 38 man. "
, Says the release.
Sergei Shoigu took the situation under personal control. "The Minister of Defense of the Russian Federation, interrupting his vacation, arrived at the National Center for Defense Management of the Russian Federation, from where he reports to the President of the Russian Federation every 30 minutes on the progress of rescue operations," the department said.
According to the press service, more than 150 military personnel and 21 unit of special equipment were involved in parsing the debris, dog handlers work.
A detachment of physicians also arrived at the scene of the tragedy. "A special medical unit of the Central Military District arrived in Omsk. At the airport in Omsk, special medical equipment and special-purpose medical detachment units, unloaded by decision of the Minister of Defense of the Russian Federation from the Sverdlovsk region, are being unloaded, "the message says.
If necessary, the victims will be delivered by plane to Moscow and St. Petersburg.
To this morning, it became known about the 12-ti dead and 19-ti hospitalized fighters.
A source in the power structures told the agency that the building of the barracks was recently renovated. "According to one of the versions, mistakes could be made during the renovation, including changes in the structure of the building," the source said.
By order of the Minister of Defense in a military camp, all buildings repaired by construction companies are surveyed.