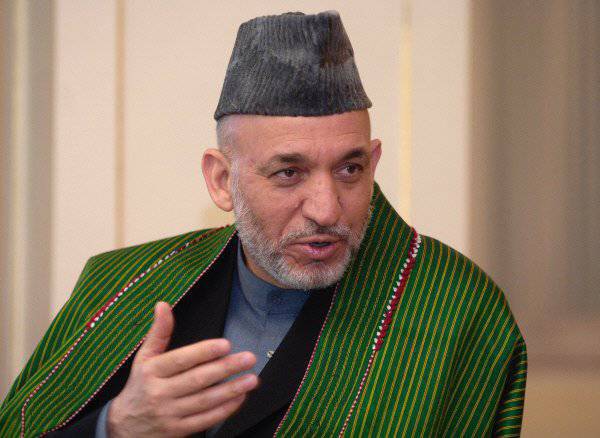 Afghan President Hamid Karzai promised that if Pakistan, which is increasingly moving away from Washington, suddenly finds itself in a state of war with any country, including America, Kabul will act on its side.
"If Pakistan is attacked and its people need help from Afghanistan, we will be in favor of Pakistan," he said in an interview with Pakistani television channel Geo. "We will never forget the hospitality of the Pakistani people," said Karzai, adding that neither China, nor the United States, nor India, nor any country in the world will turn the Afghan people against Pakistan.
The statement was made against the background of a deep crisis in relations between Washington and Islamabad, which began after the destruction of the leader of the international terrorist group Osama bin Laden in May in the Pakistani city of Abbotabad. Pakistan complained that the operation was not coordinated with the authorities. In response, the Pentagon cut short the financial support of its former ally.
In addition, America blamed the Pakistani authorities for collaborating with a terrorist organization known as the Haqqani Network. It is this group that is responsible for the assassination of the former head of Afghanistan, Burhanuddin Rabbani, who was the main negotiator with the Taliban. His death was the reason for the increasingly harsh statements against Islamabad by the Afghan elites. Moreover, even the official authorities began to accuse "certain circles" in Pakistan of involvement in this murder.
Also in September and October, the media reported that the Pakistani army was shelling the border provinces of Afghanistan, whose authorities are allegedly preparing for an aggressive response. In mid-October, Hamid Karzai denied the reports, stating that it later became clear that "they were a lie."