In recent years, foreign customers have been actively interested in the flame-throwing systems "Sunstock" produced by the Omsk Transport Engineering Plant. Now these machines are already in service with the armies of Azerbaijan, Kazakhstan and Iraq. Moreover, supplied abroad TOC-1A are more perfect than those that are used in the Russian army, writes
Messenger of Mordovia
.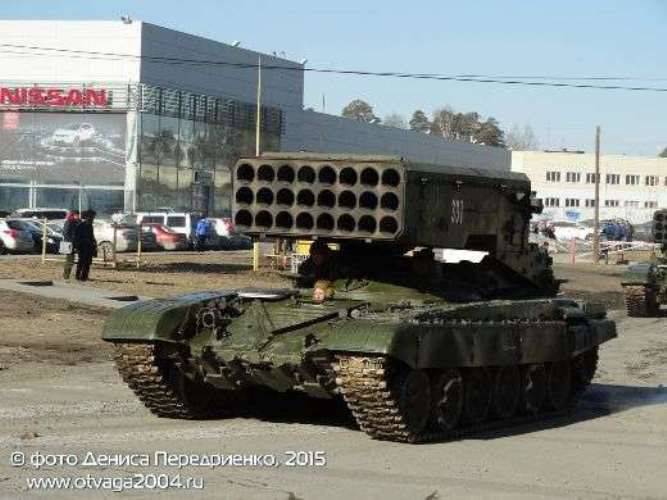 The fact is that "Sunshine" delivered for export are created on the basis of T-90С with B-92С2 engine with 1000 hp power, the agency reports and gives the characteristics of these machines:
"Mass, t. - 44,3
Crew, pers. - 3
Maximum speed km / h - 60
Power reserve, km - 500
ARMAMENT
Multi-launcher launcher
Number of guide tubes, pcs. - 24
Shooting range, m:
- minimum - 400
- maximum - 6000
Full salvo time, sec. - 6
Type of ammunition - Nurs.
Flamethrowers, located in the Russian army, are made on the basis of decommissioned T-72.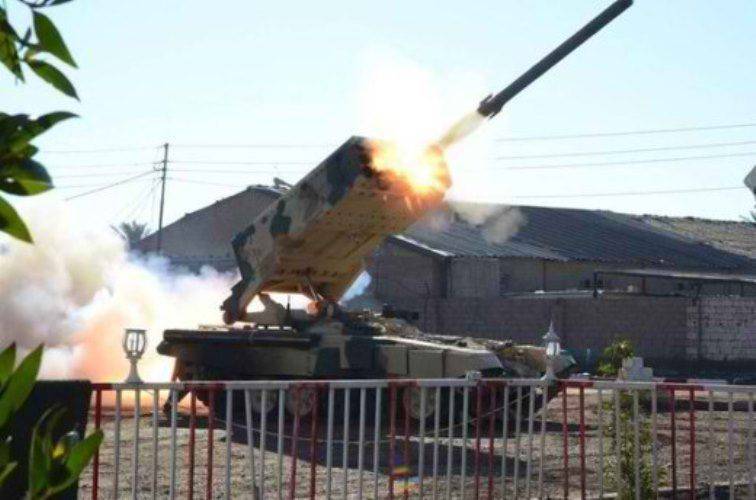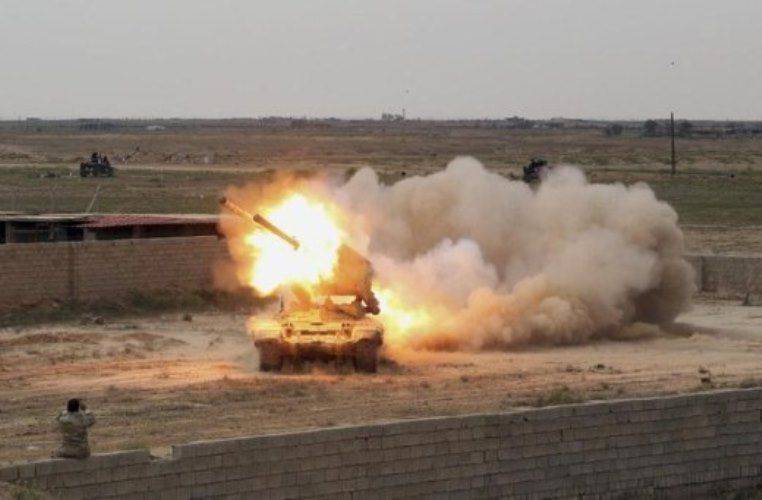 TOC-1A Iraqi Army
Another advantage of export machines, according to the author, is "their equipment with built-in dynamic protection - both the upper front part of the hull and the side projections".
"Suns" of the Russian army are not equipped with dynamic protection at all.
"The result, due to the lack of such protection, can be very sad if TOSs find themselves under the fire of anti-tank weapons of the enemy," concludes the Herald of Mordovia.