Gaddafi may proclaim an independent state in the south of Libya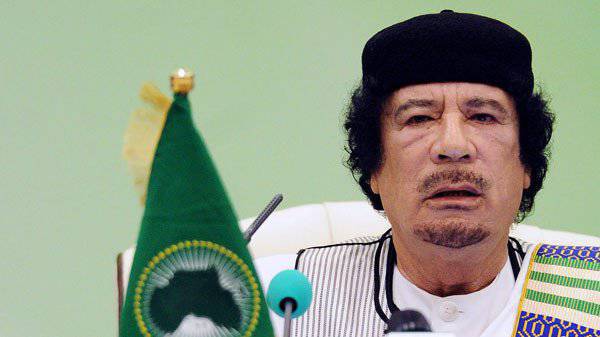 The overthrown Libyan leader Muammar Gaddafi may proclaim a new state in the south of the country. This was stated by the head of the Executive Committee of the Transitional National Council (PNS) of Libya, Mahmoud Jabril.
"Gaddafi has two options: either try to loosen any new regime in Libya, or proclaim a separate state in the south," said Dzhabril in an interview with Al-Sharq al-Ausat.
"He is a very vengeful man, he still does not admit his defeat and is ready to do the impossible to destroy any new regime in Libya," he added.
According to Dzhabril, Gaddafi will try to regain the lost power with the help of his longtime supporters - the Tuareg tribes.
Meanwhile, we recall, today it was previously reported that the Tuareg tribe intends to create their own state.
The Mali government has sent a minister of the interior to the north of the country after two Tuareg rebel groups have declared their union. The organization of the National Movement for the Liberation of Azawad noted that at its disposal there are 700 fighters who are ready to fight for independence.
Representatives of the new organization also added that some of them fought on the side of the ousted leader Muammar Gaddafi in Libya.
It is known that this movement is seeking independence for the northern desert areas of Mali, inhabited by the Tuaregs. We add that their total number exceeds 5 million people. They live in Mali, Algeria, Libya, Morocco, Burkina Faso and Niger.
In mid-February, mass demonstrations began in Libya against Muammar Gaddafi who ruled the country for more than 40 years. For six months of armed confrontation with government forces and the opposition managed to establish control over almost the entire territory of Libya. In February, the opposition formed the Transitional National Council (PNC), which declared it the only legitimate authority in the country. The authorities of the PNS of Libya have already recognized the order of 60 countries, including Russia.
Ctrl Enter
Noticed a mistake Highlight text and press. Ctrl + Enter