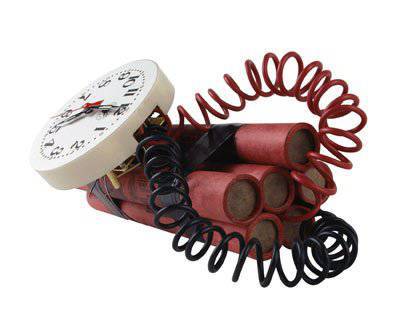 The FSB of Russia will deploy explosives detection systems on a number of key highways in the country, said Alexei Reznev, head of the special services delegation, at the 17 International Security and Security Systems Exhibition on Tuesday.
"This time we brought materials on the subject of combating terrorism in transport. They can be divided into two groups - equipment and tools that allow the detection of explosives and
weapon
in terms of terminals in air and rail transport, as well as in the subway. All this is very relevant today, "he said, ITAR-TASS reports.
"Among other means, we brought in the form of video materials and posters devices and devices, which today are the most advanced models of detection tools, primarily explosives," Reznev said. "For the first time in the world, we managed to create a complex that we show here and which automatically allows the detection of explosives, that is, almost without operator involvement."
"This is very important, as a number of crisis situations showed us that operators are getting tired," explained the expert. "Therefore, for the first time, we created equipment that, independently of the operator, allows us to detect explosives."
"And for the first time we are showing here complexes that operate on fast neutrons. They allow us to detect not only disguised explosives, but also specifically show the place where it is located, "said Reznev. "For the first time, we are showing a complex that makes it possible to detect explosives in motor vehicles," an FSB expert added. "A decision has already been made to deploy it on a number of highways inside the country, and in particular, on the Don highway, as well as on the roads leading to the western and north-western borders of Russia."
"We also show a whole range of tools that allow reconnaissance on various communication networks (satellite, cellular, etc.) and determine the location of the terrorists and identify them," Reznev said. "A set of tools has been introduced that, once the explosive has been identified, can localize it and prevent it from being detonated using radio-controlled devices." "These two systems allow to" close "the location of the explosives for external radio signals, as well as to" close "the communication channel with improvised explosive devices, that is, to set aimed interference," he noted.