US planned to conduct cyber attacks against Libya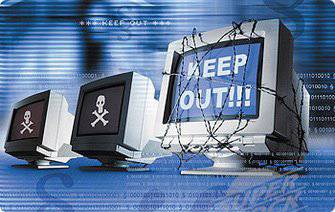 The Obama administration considered the possibility of carrying out cyber attacks against Libya before hostilities broke out in March 2011, with the permission of the UN Security Council against Muammar Gaddafi's regime.
The New York Times newspaper claims that the main goal of cyber attacks was to disrupt and even disable the Libyan government's air defense system, which threatened coalition aviation under the auspices of the United States. Despite the fact that the details of such a plan were not disclosed, the publication writes that it was intended to hack the computer network and block early warning radars.
However, officials in the administration and, adds the NYT, some military refused to carry out this plan because of fears that their implementation will set a precedent for other countries, especially Russia and China. In addition, they doubted that cyber attacks could be prepared in a short time.
"They were also unable to decide whether the president was vested with such power to carry out such attacks without informing Congress. And ultimately, American officials rejected the idea of ​​cyberwar and began using conventional aircraft, cruise missiles and drones for air strikes and the radars of the government of Muammar Gaddafi, "- writes the New York Times.
In mid-February, mass demonstrations began in Libya against Muammar Gaddafi who ruled the country for more than 40 years. For six months of armed confrontation with government forces and the opposition managed to establish control over almost the entire territory of Libya. In February, the opposition formed the Transitional National Council (PNC), which declared it the only legitimate authority in the country. The authorities of the PNS of Libya have already recognized the order of 60 countries, including Russia.
The day before it became known that the city of Bani Walid, located in 170 km southeast of the Libyan capital Tripoli, was "completely liberated" by armed detachments of the Transitional National Council (PNS).
This was stated by one of the rebel warlords Seif al-Lacy.
Ctrl Enter
Noticed a mistake Highlight text and press. Ctrl + Enter