NPK Inmed, at a roundtable discussion at the Army-2015 forum, presented a means to stop bleeding based on chitosan nanofibers, designed specifically for the armed forces, reports
MIC
with reference to the press service of the enterprise.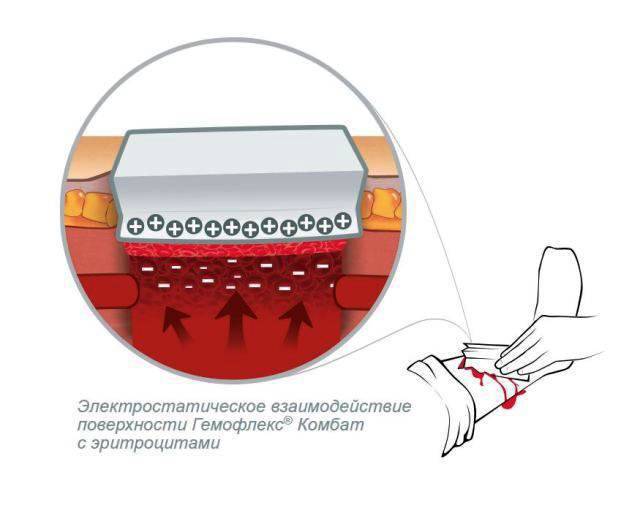 "Bleeding when injured, accompanied by significant blood loss, is one of the main causes of death during military conflicts, as well as in the event of natural, man-made disasters. The timely effective stopping of bleeding at the prehospital stage is one of the main issues of emergency medicine. Pressing dressings in case of damage to large veins and arteries are ineffective, imposition of a hemostat is not always possible (for example, when injuring adjacent areas of the body or in the neck). Inmed's specialists have developed Hemoflex Combat, a hemostatic agent made from polymer nanofibers, which is intended to stop all types of bleeding when injured. "
, Says the release.
It is noted that the new tool "stops arterial, venous and capillary bleeding", in its composition "chitosan is used - a natural, biocompatible polymer".
The company continues to improve Gemoflex Kombat with the active participation of military medics and scientists.
"The main cause of death for the wounded on the battlefield is continued external bleeding. Stopping him quickly and effectively before a person receives medical care is the first task, and it is often the injured person who solves it. We have already conducted all the necessary tests that showed the effectiveness of Hemoflex Combat when used in emergency situations. We are currently working to improve the efficiency of Gemoflex Kombat without increasing its cost, which should contribute to the speedy introduction of the product to the market. "
- said the executive director of the company, Alexander Vnuchkin.