The terrorists of the "Islamic State" posted on YouTube a new video with several cruel executions, reports
Ридус
with a link to the Daily Mail. Less than an hour later the video was deleted.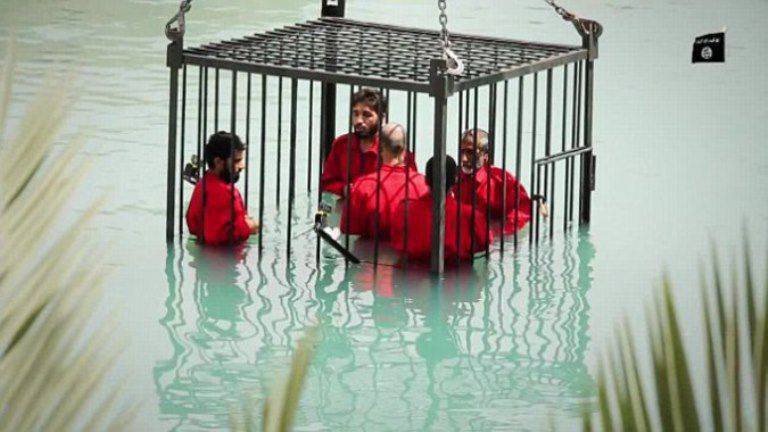 About 7 minutes of recording. During this time, the militants have time to savagely execute several groups of men accused of espionage activities.
One group was put in a car and shot from a grenade launcher. Another - in the iron cage is recessed in the pool. A third group of those convicted was tied with a rope with explosives: the explosions tore their heads off. From time to time short monologues of repentant prisoners appeared in the frame.
The publication suggests that the movie was filmed on the basis of the extremists Mosul. Underwater cameras were used to show the torment and death of people in a cage.
Experts are working on authenticating the record.