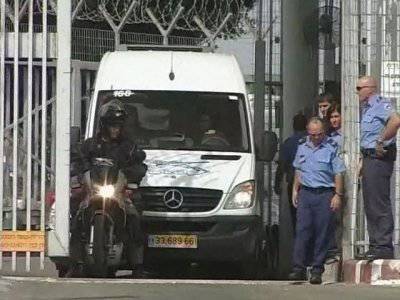 Israel began releasing prisoners from prisons, Reuters reported. And Gilad Shalit on Tuesday should return home. On the Egyptian border with Gaza, Hamas representatives are preparing to exchange prisoners. For the freedom of Shalit, the government of Israel will pay a high price. More than a thousand prisoners will be released from prisons. The exchange should take place in two stages - on Tuesday, around eight in the morning, 450 prisoners will be released at the Raffs checkpoint. Another 550 Israelis should be released in two months.
Corporal captured in Gaza in 2006 year. Since then, the parties have repeatedly tried to negotiate. Tel Aviv claimed that he was willing to pay any price for the captive corporal. And only recently, Israeli Prime Minister Benjamin Netanyahu said that he accepts the conditions of the Palestinians. However, not everyone considers the exchange fair. Many of those who let go of Israel, were serving a life sentence for terrorist attacks and massacres, reports the TV channel "Russia-24".
The deal was repeatedly frustrated due to disagreements over the number of prisoners to be released, as well as the refusal of the Israeli side to release the Palestinian radicals.