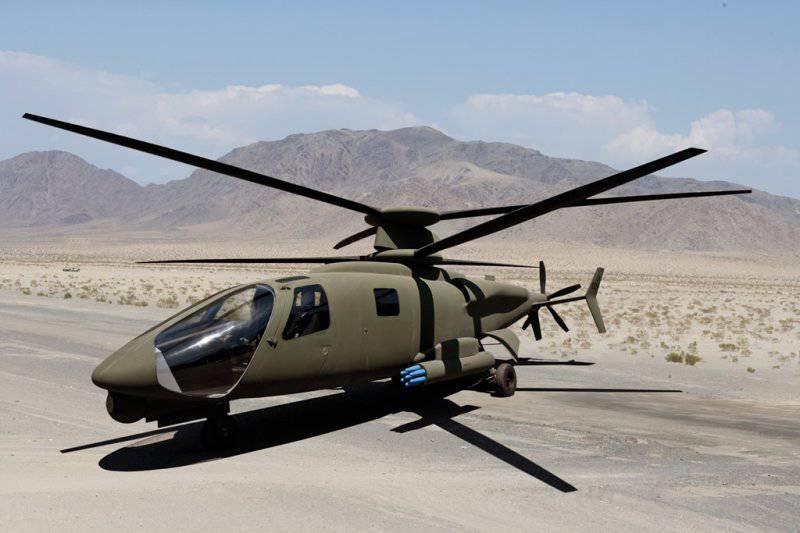 The company Sikorsky is preparing a new combat helicopter for waging war in southern latitudes.
According to media reports, in the American helicopter corporation "Sikorsky" is developing a new rotorcraft "S-97 Raider". Absolutely new arrangement of rotors provide a relatively high speed of the machine. They rotate in opposite directions and "push" the tail rotor.
This machine, which in the US Army has every chance to replace the Bell OH-58D Kiowa Warrior helicopter, was created in two different functional variants - reconnaissance and shock. As expected, the first test flight prototype "raider" will carry out in 2014 year.
Good speed is not the only advantage of the future helicopter. The main thing - "raider" is able to hang at a height of 2000 meters above the surface and at high temperatures. Such demands of the military arose on the basis of their Afghan combat experience, where the high air temperature does not allow modern single-rotor helicopters to hang over one place for a long time.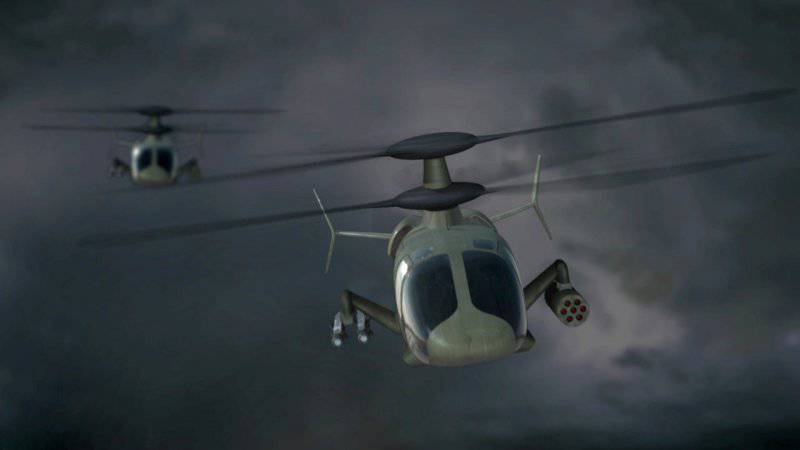 "S-97" already has certain developments. Most recently, the Sikorsky X2 helicopter program was closed at Sikorsky. The main task of this program was not so much the development of a full-fledged new helicopter, as it was envisaged to test the latest technologies, promising aerodynamics of the fuselage and screw circuits in order to use them further in the Sikorsky S-97 Raider project.
By the way, test flights "X2" ended this summer. During the tests, this helicopter reached the world speed record - 468,6 km / h. Now "descendant" has to say its word. By the way, he has every opportunity to be one of the most high-speed helicopters in the world.