The defense enterprises of Ukraine can not establish mass production of the Dozor-B armored personnel carrier in any way. First promised to start production of armored vehicles in September 2014, then - in the spring of 2015. But as it became known to the Ukrainian portal
AUTO-Consulting
, their production is again postponed.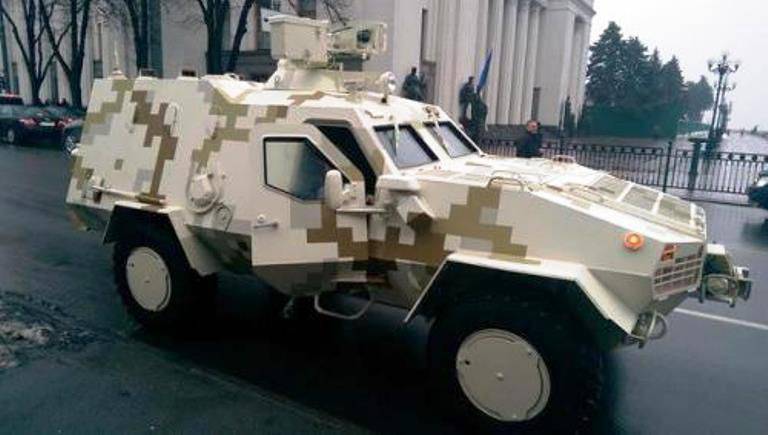 True, the deputy general director of Ukroboronprom Sergey Pinkas assured the journalists that the issue was postponed for a short time - at the end of the summer the first batch would go to the troops. "Two serial samples were released, they are being tested, machines are included in the defense order and the contract for them passes the last approvals," he added.
"Production of the first batch of" Dozorov "was planned for September 2014 of the city. At the Lviv armored plant they even began to manufacture armored corpses, but ... it turned out that the German engine supplier (MTU-Deutz) had not suddenly confirmed the delivery of the engines. It was a force majeure, but without the actions of the Russian special services there was not enough, "- says the portal.
Then Ukroboronprom "made the only right decision - to adapt the" Watch "for the installation of five different engines at once." This step required additional efforts of designers, new tests, and, accordingly, extra time, writes a resource.
The first sample of the armored car was presented in January. Half a year has passed, but officials continue to only promise. "What happened?", The author wonders.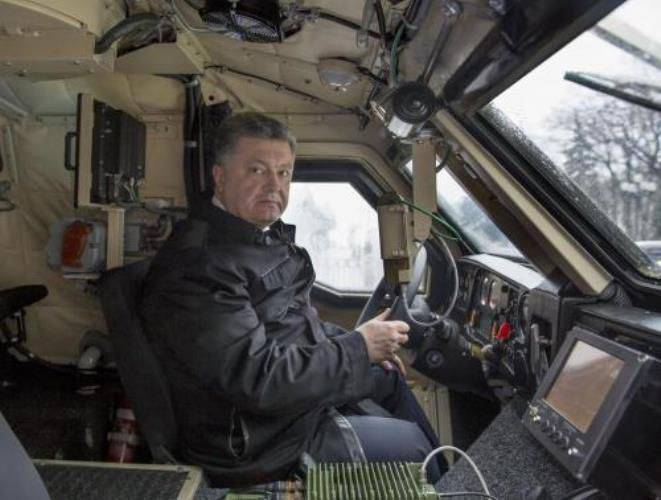 "Of course, much can be explained. But what about the fact that the Polish company, which bought the license for the production of "Dozorov" from Ukraine, has already launched their production at the plant Staleva Wolya? Even the army of Myanmar began to receive cars, like two drops of water, similar to our "Watch." And Ukraine, in a state of war, again postpones the production of the necessary equipment, "the portal complains.
"Objectively, the Ukrainian military-industrial complex faced a" motor hunger ". So historically, the majority of Ukrainian armored vehicles, KrAZ vehicles and armored personnel carriers are equipped with imported engines. In the conditions of war, all suppliers from Russia, for obvious reasons, refused to supply us with motors, and Europeans politely "move out" under various pretexts. The Ukrainian military-industrial complex is forced to work either on the army's warehouse stocks, or to completely change the design of equipment for other units, "the resource states.
"A reasonable solution would be to organize the production of engines in Ukraine. (...) But for this you need to correctly identify priorities and declare such a motor plant a national project and you can even spend on it a part of the IMF loan. Note that this is much more efficient than the grid project "Wall", which has already surpassed the motor production in cost, "- concludes AUTO-Consulting.