A spokesman for the Russian president commented on a recent statement by Petro Poroshenko about the fact that Ukraine allegedly should not pay Russia on the loan provided, since "this is not a loan, but a bribe to Yanukovych." Dmitry Peskov quotes
RIA News
:
When we hear such statements, first of all we expect some clarification - whether the current Ukrainian authorities refuse succession to Ukraine's obligations, including international ones, of which we are primarily interested in financial and other obligations to the Russian Federation. So far we have no answer to this question, and, frankly, I find it difficult to answer whether the statements of President Poroshenko are the answer to this question.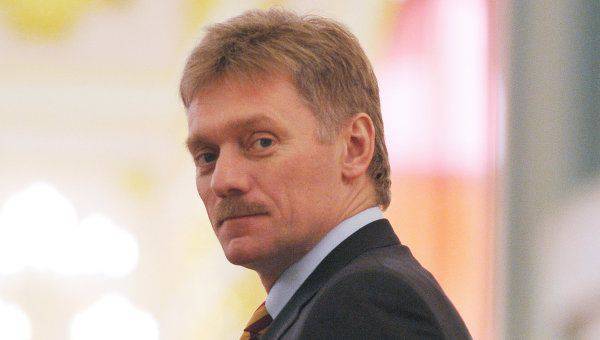 Recall that in the current year Ukraine should start repaying its debt obligations to Russia in the amount of 3-s billion. Earlier in Ukraine, to put it mildly, an ambiguous law was introduced to impose a moratorium on foreign debt payments. If Ukraine refuses to pay for any of the parts of the national debt, then technically it will become a default, in spite of any Ukrainian domestic laws.
Russia has the right to demand early repayment of debt by Ukraine - the contract provides for the requirement of early repayment, if the national debt "Square" exceeds 60% of GDP. According to Ukrainian statistical agencies, by the end of this year, Ukraine's state debt will reach 98% of GDP.