How many times did Poroshenko lie in an article in the Wall Street Journal?
American edition
Wall Street Journal
published with the material, the author of which was the President of Ukraine Petro Poroshenko. The main emphasis of the material due to the fact that the publication is positioning itself as an economic one, was made on the economic indicators of Ukraine for the year Poroshenko's presidency, but it wasn't enough without politics either. In order to justify all his failures, Poroshenko decided to immediately dot the i's, declaring that he took over the leadership of the country at a time when "the situation was complicated". His article is titled: "Contrary to Putin, steady progress is noticeable in Ukraine."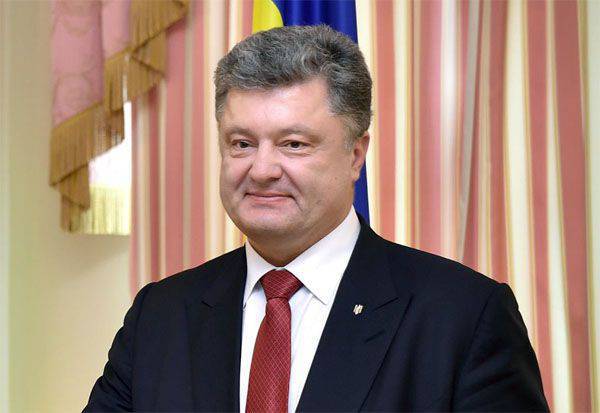 Poroshenko:
When I came to power, Crimea was annexed, the country was on the verge of war. Ukraine's economy collapsed after 20 years of government as in the Soviet Union: corruption, nepotism, and ineffective policies.
The conclusion on the basis of this statement: Poroshenko, as it were, is trying to state that he has nothing to do with this at all. Allegedly, all this happened with the connivance of some third parties, and then Putin ... But the fact that Poroshenko himself once ruled the Ministry of Economic Development and Trade of Ukraine in the Cabinet of the "hateful regime", the current ukroprezident does not say.
But Poroshenko says about how rapidly the Ukrainian economy "is heading towards a European future." The President of Ukraine tells how elections were "democratically" (about people in garbage cans, flour and little green on the head of opposition candidates not telling), how young (middle age) the government of the country is, and how effectively economic reforms are carried out in the country ...
Poroshenko's hypocrisy does not end there, and he declares that Ukraine (attention!) "Fulfills the Minsk agreements and wants to resolve the conflict in Donbass exclusively by peaceful means."
Perhaps this is a unique article in the Wall Street Journal, since not a single truthful phrase is found in it ...
Ctrl Enter
Noticed a mistake Highlight text and press. Ctrl + Enter